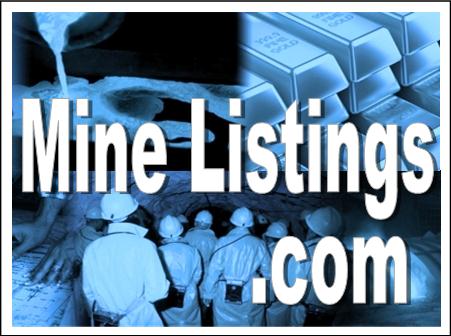 VANCOUVER, BRITISH COLUMBIA–(Marketwired – Feb. 17, 2016) – AsiaBaseMetals Inc. ("AsiaBase" or the "Company") (TSX VENTURE:ABZ) is pleased to announce that the board of directors of the Company has approved a consolidation of its common shares on the basis of one new post-consolidation common share for every two pre-consolidation common shares (the "Consolidation"). The Company proposes the Consolidation in order to facilitate future financings, and a name change is not intended as part of the Consolidation.
There are presently 20,350,227 common shares issued and outstanding in the capital of the Company, and, following the Consolidation, there will be approximately 10,175,114 common shares issued and outstanding. The board of directors may, at its discretion, determine when the Consolidation will occur. The Consolidation is subject to the approval of the TSX Venture Exchange.
ABOUT ASIABASEMETALS INC.
AsiaBaseMetals Inc. is a growth company focused on the exploration and development base metals opportunities. The Company has the Gnome Zinc Project in British Columbia, Canada and the Jean Lake Iron Ore project in Ontario, Canada. AsiaBaseMetals is led by a highly experienced executive management team that has a successful track record of building shareholder value through various businesses, including exploration, corporate finance, and mine development.
For more information please visit www.asiabasemetals.com
Neither the TSX Venture Exchange nor its Regulation Services Provider (as that term is defined in the policies of the TSX Venture Exchange) accepts responsibility for the adequacy or accuracy of this release.
Certain disclosure in this news release, including statements regarding the Company's intention to carry out the Consolidation constitute "forward-looking information" within the meaning of Canadian securities legislation. In making the forward-looking statements in this news release, the Company has applied certain factors and assumptions that the Company believes are reasonable, including that the Company is able to obtain regulatory approval of the Consolidation and is otherwise able to complete the Consolidation. However, the forward-looking statements in this release are subject to numerous risks, uncertainties and other factors that may cause future results to differ materially from those expressed or implied in such forward-looking statements. Such uncertainties and risks include, among others, delays in obtaining or inability to obtain required regulatory approvals and inability to complete the Consolidation. There can be no assurance that such statements will prove to be accurate, and actual results and future events could differ materially from those anticipated in such statements. Readers are cautioned not to place undue reliance on forward-looking statements. The Company does not intend, and expressly disclaims any intention or obligation to, update or revise any forward-looking statements whether as a result of new information, future events or otherwise, except as required by law.