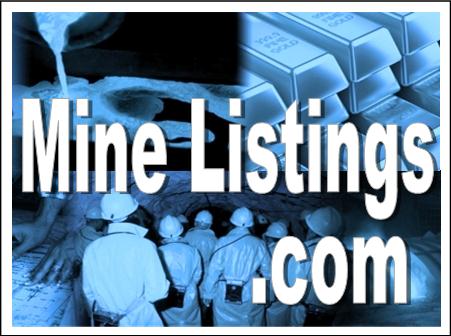 LIMA, Peru–(BUSINESS WIRE)–Compañía de Minas Buenaventura S.A.A. ("Buenaventura" or "the Company") (NYSE:BVN; Lima Stock Exchange: BUE.LM), Peru's largest publicly traded, precious metals mining company, today announced a US$ 275 million syndicate loan agreement with 7 banks, in line with its cash preservation strategy.
At the beginning of 2016, Buenaventura announced its updated financial strategy aimed at cash preservation. The main objectives include:
A cost reduction plan
CAPEX discipline
A dividend from Yanacocha (US$131 million)
Debt Reprofiling
The proceeds of the loan will be allocated towards:
Prepayment of US$245 million short-term debt
General corporate purposes
Details of the Syndicate loan are:
Type: Senior Unsecured Syndicated Term Loan Facility
Interest Rate: Libor (3-months) + 3.0%
Maturity: 5 years (including 2-year grace period)
Principal Amortization: Semi-annual installments, beginning in 2018
Company Description
Compañía de Minas Buenaventura S.A.A. is Peru's largest, publicly traded precious metals Company and a major holder of mining rights in Peru. The Company is engaged in the mining, processing, development and exploration of gold and silver and other metals via wholly owned mines, as well as through its participation in joint exploration projects.
Buenaventura currently operates several mines in Peru (Orcopampa*, Uchucchacua*, Mallay*, Julcani*, El Brocal, La Zanja and Coimolache) and is developing the Tambomayo and San Gabriel Projects.
The Company owns 43.65% of Minera Yanacocha S.R.L (a partnership with Newmont Mining Corporation), an important precious metal producer and 19.58% of Sociedad Minera Cerro Verde, an important Peruvian copper producer.
(*) Operations wholly owned by Buenaventura
Note on Forward-Looking Statements
This press release may contain forward-looking information (as defined in the U.S. Private Securities Litigation Reform Act of 1995) that involve risks and uncertainties, including those concerning the Company's, Yanacocha's and Cerro Verde's costs and expenses, results of exploration, the continued improving efficiency of operations, prevailing market prices of gold, silver, copper and other metals mined, the success of joint ventures, estimates of future explorations, development and production, subsidiaries' plans for capital expenditures, estimates of reserves and Peruvian political, economic, social and legal developments. These forward-looking statements reflect the Company's view with respect to the Company's, Yanacocha's and Cerro Verde's future financial performance. Actual results could differ materially from those projected in the forward-looking statements as a result of a variety of factors discussed elsewhere in this Press Release.