June 15, 16 by David Brummer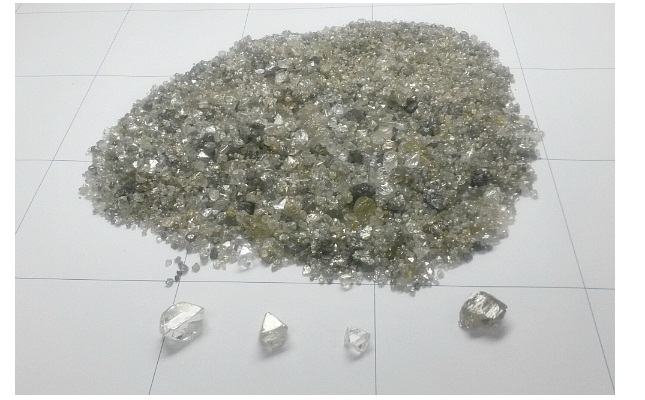 (IDEX Online News) – South African diamond miner DiamondCorp plc has announced that two run-of-mine diamond parcels set to form part of a larger tender in Antwerp have been sold to South African diamantaires.
The Antwerp sale is scheduled to commence at the end of this month, but the parcel was sold in South Africa, as the company's reserve prices were exceeded during the export process.
The parcels, from the DiamondCorp's Lace Mine, comprised 1,838 carats of run-of-mine kimberlite diamonds and 1,679 carats of tailings diamonds, and were sold for an average of $189/carat and $53/carat, respectively. Total proceeds from the sales reached R6.505,295 ($436,597).
It is currently expected that two further tenders will take place before regular monthly sales commence at the end of September and the company remains on track to produce more than 75,000 carats of diamonds from kimberlite in 2016.
"Pleasingly, the latest selling price is the highest achieved to date for run of mine Lace kimberlite diamonds and underlines the conservative nature of the $164/carat base case in the Company's resource statement and financial models," said DiamondCorp chief executive Paul Loudon.
"The higher price is a reflection both of the increase in the plant bottom screen size from 1.00 mm to 1.25 mm and the recovery of a higher than forecast frequency of diamonds greater than 4 carats in size."
DiamondCorp also announced that high breakdown and repair costs on their existing fleet of vehicles, means that cash flow remains tight until full production has been achieved.