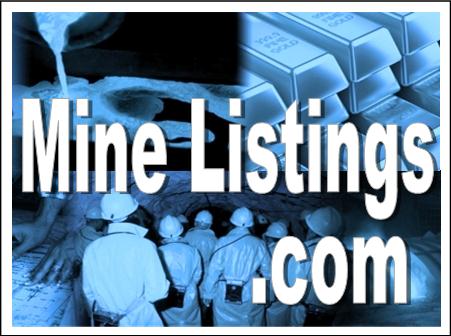 YELLOWKNIFE, Northwest Territories–(BUSINESS WIRE)–Dominion Diamond Corporation (TSX:DDC, NYSE:DDC) (the "Company" or "Dominion") reports that after further review of the repairs required at the Ekati Diamond Mine process plant from the fire that occurred on June 23rd, it continues to estimate that repairs will take approximately three months from the date of the fire, and is currently estimating the cost of repairs to be approximately CDN $25 million. This cost estimate is very preliminary however, and may change as the repair activities progress.
Repairs will include the replacement of degritting screen #3 with the associated rubber lined chutes, piping, pumps and motors, as well as electrical cables and instrumentation. Most of these items are already on hand while some others are currently being procured, and will be flown to site. The Company has an insurance policy on the Ekati diamond mine that includes a property damage and business interruption component and it has commenced work with its insurance claims adjusters.
The Company is reducing operating costs and deferring some capital costs during the plant downtime. Mining activities continue at the higher value Misery open pit and Koala underground, and have been suspended at Pigeon and Lynx. The Misery and Koala material will be stockpiled, with the intention of processing a blend of the high value Misery Main and Koala ore when the process plant restarts.
Updated production guidance for the Ekati Diamond Mine for fiscal 2017, which takes into account the process plant downtime, is included in the table below. Non-essential sustaining capital projects including mobile equipment rebuilds and the expansion of communication and automation systems have been postponed until fiscal 2018. A temporary layoff of approximately three months has already been implemented with an estimated impact on approximately 330 temporary and permanent contractors, and employees.
Brendan Bell, Chief Executive Officer, stated: "We continue to actively manage this situation, and have implemented a prudent strategy to minimize the impact of this incident on our cash flow. We've planned mining activities to allow for the option to prioritize higher value ore sources on startup, thereby minimizing the impact on the value of our fiscal year production."
Ekati Fiscal 2017 Revised Production Guidance (100% basis)
Pipe
Original FY17 production plan
Revised full year production forecast 2017
Carats (Millions)
Tonnes Processed (Millions)
Carats (Millions)
Tonnes Processed (Millions)
Koala underground operation
0.7
1.3
0.7
1.3
Pigeon open pit
0.4
0.9
0.2
0.4
Misery Main open pit
2.6
0.7
3.0
0.8
Total reserves (base case)1
3.7
2.9
3.9
2.5
Misery South & Southwest kimberlite pipes2
1.9
1.0
0.8
0.3
Total reserves and inferred resources (operating case)
5.6
3.9
4.7
2.8
1 The Base and Operating Case do not include any impact of the diamond liberation initiative.
2 Misery South and Southwest pipes are currently inferred resources. Mineral resources that are not mineral reserves do not have demonstrated economic viability. Inferred mineral resources are considered too speculative geologically to have economic considerations applied to them that would enable them to be categorized as mineral reserves. There is no certainty that the Operating Case will be realized.
Conference Call and Webcast
The Company will host a conference call on Wednesday, July 6th, at 1:30PM (ET) for analysts, investors and other interested parties. Listeners may access a live broadcast of the conference call on the Company's web site at www.ddcorp.ca or by dialing 844-249-9383 within North America or 270-823-1531 from international locations and entering passcode 41899750.
An online archive of the broadcast will be available by accessing the Company's web site at www.ddcorp.ca. A telephone replay of the call will be available two hours after the call through 11:00PM (ET), Wednesday, July 20, 2016, by dialing 855-859-2056 within North America or 404-537-3406 from international locations and entering passcode 41899750.
Qualified Person
The scientific and technical information contained in this press release has been prepared and verified by Dominion, operator of the Ekati Diamond Mine, under the supervision of Peter Ravenscroft, FAusIMM, of Burgundy Mining Advisors Ltd., an independent mining consultant, and a Qualified Person within the meaning of National Instrument 43-101 of the Canadian Securities Administrators. For further details and information concerning the Company's mineral reserves and resources at the Ekati Diamond Mine, please refer to the technical report entitled "Ekati Diamond Mine, Northwest Territories, Canada, NI 43-101 Technical Report" that has an effective date of January 31, 2015, which can be found on the Company's profile at www.sedar.com and on the Company's website at www.ddcorp.ca.
Forward-Looking Information
Certain information included herein that is not current or historical factual information, including information about the estimated timeline to complete repairs to the Ekati process plant, mining activities and other plans at the Ekati Diamond Mine and estimated production from the Ekati Diamond Mine constitute forward-looking information or statements within the meaning of applicable securities laws. Forward-looking information is based on certain factors and assumptions including, among other things, management's assessment of the extent of damage to the Ekati process plant and the estimated timeframe to complete the necessary repairs; mining, production, construction and exploration activities at the Ekati Diamond Mine; currency exchange rates; world and US economic conditions; future diamond prices; and the level of worldwide diamond production. These assumptions may prove to be incorrect. Forward-looking information is subject to certain factors, including risks and uncertainties, which could cause actual results to differ materially from what the Company currently expects. These factors include, among other things, the risk of delays in completing the repairs to the Ekati process plant, the uncertain nature of mining activities, including risks associated with underground construction and mining operations, risks associated with joint venture operations, risks associated with the remote location of and harsh climate at the Company's mining properties, variations in mineral reserve and mineral resource estimates, grade estimates and expected recovery rates, failure of plant, equipment or processes to operate as anticipated, risks resulting from the Eurozone financial crisis, risks associated with regulatory requirements, the risk of fluctuations in diamond prices and changes in US and world economic conditions, the risk of fluctuations in the Canadian/US dollar exchange rate and cash flow and liquidity risks. Actual results may vary from the forward-looking information. Readers are cautioned not to place undue importance on forward-looking information, which speaks only as of the date of this disclosure, and should not rely upon this information as of any other date. While the Company may elect to, it is under no obligation and does not undertake to, update or revise any forward-looking information, whether as a result of new information, further events or otherwise at any particular time, except as required by law. Additional information concerning factors that may cause actual results to materially differ from those in such forward-looking statements is contained in the Company's filings with Canadian and United States securities regulatory authorities and can be found at www.sedar.com and www.sec.gov, respectively.
About Dominion Diamond Corporation
Dominion Diamond Corporation is the world's third largest producer of rough diamonds by value. Both of its production assets are located in the low political risk environment of the Northwest Territories in Canada where the Company also has its head office. The Company is well capitalized and has a strong balance sheet.
The Company operates the Ekati Diamond Mine and also owns 40% of the Diavik Diamond Mine. Between the two mining operations, diamonds are currently produced from a number of separate kimberlite pipes providing a diversity of diamond supply as well as reduced operational risk. It supplies premium rough diamond assortments to the global market through its sorting and selling operations in Canada, Belgium and India.
For more information, please visit www.ddcorp.ca