Dominion Estimates 11.1 Million Carat Reserve at A-154 Kimberlite at Diavik
March 10, 2016
March 10, 16 by David Brummer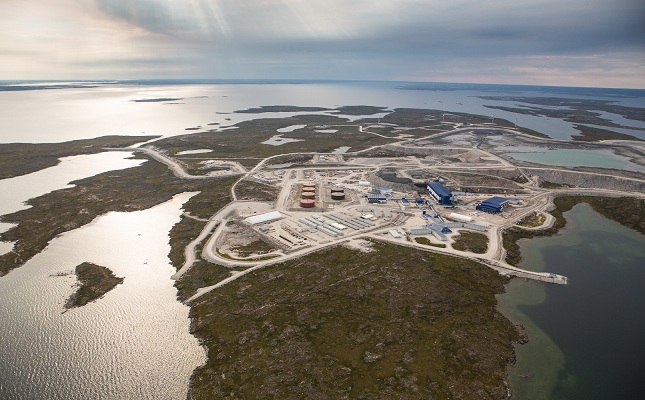 (IDEX Online News) – Dominion Diamond Corporation (DDC) updated its reserve and resource statement for the Diavik Diamond Mine, estimating that the probable reserves at A-154 kimberlite pipe are double the amount previously thought.
The company said that new data from surveying along with the results of new samples taken in active mining areas were incorporated into the latest reserve and resource models in 2015. Three new samples were taken from A-154 South, 16 new samples taken at A-1418 and four new samples at A-154 North. At the latter location, estimates of probable reserves more than doubled to ~ 4.7 million tons or 11.1 million carats.
Dominion's A-21 pit is in development and is anticipated to commence ore production in the second half of 2018. The company said that A-21 is expected to have dilution and losses on par with those achieved during Diavik's first ten years as an open pit operation.