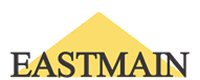 TORONTO, ONTARIO–(Marketwired – July 4, 2016) – Eastmain Resources Inc. ("Eastmain" or the "Company") (TSX:ER) today reports the appointment of Vice President, Exploration, William ("Bill") McGuinty, P.Geo.; Project Engineer, Manuel Ng Lai, P.Eng.; and Manager, Investor Relations, Alison Dwoskin, CPIR.
"These high-calibre hires round out our leadership team based in Toronto," said Claude Lemasson, President and CEO. "Bill's knowledge and hands-on experience in advanced exploration, project development, aboriginal affairs, government relations and project management is beneficial as we expand our exploration programs in northern Quebec. Manuel's project engineering and resource modelling experience plays a key role in the advancement of our projects through technical studies and beyond. These two hires complete our geological and technical teams. As we continue to execute on our corporate strategy, Alison is responsible for designing and implementing an impactful investor relations program with the objective of keeping investors informed of Eastmain's progress."
Bill McGuinty, Vice President, Exploration, P.Geo
Mr. McGuinty will focus on building and expanding key exploration programs on our projects in northern Quebec's James Bay gold district. Mr. McGuinty has worked in Canada and internationally for mineral exploration companies since 1981. Most recently he served as VP Operations at Globex Mining Exploration. Prior to that he was VP Exploration at Queenston Mining Inc. until its acquisition by Osisko Mining in 2012 and VP Exploration in South and Central America for Intrepid Mines until its takeover in 2008. His work experience spans all aspects of exploration management through to completion of environmental and feasibility studies in Canada and Latin America. He is fluent in English, French and Spanish and is a registered Professional Geoscientist in the provinces of Ontario, Saskatchewan and Quebec. He has served as Co-chair of the Advisory Panel to Canada's Corporate Social Responsibility Counsellor and is a member of the PDAC CSR Committee.
Manuel Ng Lai, Project Engineer, P.Eng
Mr. Ng Lai will be focused on all aspects of mineral resource development including resource modelling, economic evaluation and mine engineering, as Eastmain advances its projects from exploration through preliminary economic assessment, feasibility-level studies and towards production. Mr. Ng Lai has significant engineering experience and most recently served as Project Engineer at Ontario's Canadian Malartic Corp. operated by Agnico-Eagle and Yamana. Prior to that, he worked as a Project Engineer at Queenston Mining's Kirkland Lake project prior to its takeover by Osisko Mining Corp. He has held various mining engineering positions at Intrepid Mines in Argentina, Geomaque Exploration in Honduras and Nuiphao Mining (Tiberon Minerals) in Vietnam. Similarly, in each of his positions, Mr. Ng Lai was instrumental in the development and maintenance of mine plans.
Alison Dwoskin, Manager, Investor Relations, CPIR
Mrs. Dwoskin will be responsible for the investor relations program and shareholder and stakeholder communications. Mrs. Dwoskin has more than 10 years of experience in investor relations and corporate communications for publicly traded companies. She began her career at a Toronto-based investor relations firm where she was responsible for the development and implementation of investor relations programs. Most recently, she held the position of Manager Investor Relations at Klondex Mines Ltd and was responsible for the development of the Company's marketing and investor relations programs. From early 2013, she played a key role in supporting the transition of Klondex from exploration and development into a low-cost, gold producer.
About Eastmain Resources Inc. (TSX:ER)
Eastmain is a Canadian exploration company with 100% interest in the Eau Claire deposit and Eastmain Mine project and a 36.7% interest in the Éléonore South Joint Venture, all of which are located within the James Bay District of Quebec. Eau Claire, the Company's core asset, has superior infrastructure within a favourable jurisdiction and is royalty free. Eastmain also holds a pipeline of exploration projects in this new Canadian mining district.
Forward-Looking Statements – Certain information set forth in this news release may contain forward-looking statements that involve substantial known and unknown risks and uncertainties. Forward-looking statements consist of statements that are not purely historical, including statements regarding beliefs, plans, expectations or timing of future plans, and include, but not limited to, statements with respect to the potential success of the Company's future exploration and development strategies. These forward-looking statements are subject to numerous risks and uncertainties, certain of which are beyond the control of Eastmain, including, but not limited to the impact of general economic conditions, industry conditions, dependence upon regulatory approvals, the availability of financing, timely completion of proposed studies and technical reports, and risks associated with the exploration, development and mining industry generally such as economic factors as they affect exploration, future commodity prices, changes in interest rates, safety and security, political, social or economic developments, environmental risks, insurance risks, capital expenditures, operating or technical difficulties in connection with development activities, personnel relations, the speculative nature of gold exploration and development, including the risks of diminishing quantities of grades of Mineral Resources, contests over property title, and changes in project parameters as plans continue to be refined. Readers are cautioned that the assumptions used in the preparation of such information, although considered reasonable at the time of preparation, may prove to be imprecise and, as such, undue reliance should not be placed on forward-looking statements. The Company assumes no obligation to update such information, except as may be required by law.