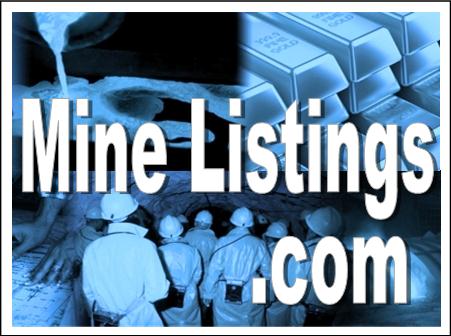 STATE COLLEGE, Pa.–(BUSINESS WIRE)–Eclipse Resources Corporation ("Eclipse Resources" or the "Company") announced today the completion of an underwritten public offering of 37,500,000 shares of its common stock at a price to the public of $3.50 per share. The Company has granted the underwriters a 30-day option to purchase up to an additional 5,625,000 shares of the Company's common stock.
The Company received approximately $123 million of net proceeds from the Offering (after deducting underwriting discounts and commissions and the Company's estimated offering expenses). The Company intends to use all of the net proceeds from the offering, including any net proceeds from the underwriters' exercise of their option to purchase additional shares, to fund a portion of the Company's capital expenditure plan through 2017 and for general corporate purposes.
Goldman, Sachs & Co., KeyBanc Capital Markets Inc., Morgan Stanley & Co. LLC and BMO Capital Markets Corp. acted as joint lead book-running managers of the offering.
The offering was made by means of a prospectus supplement and an accompanying base prospectus, each of which was part of an effective shelf registration statement previously filed by the Company with the Securities and Exchange Commission ("SEC"). An electronic copy of the prospectus supplement and accompanying base prospectus may be obtained at no charge on the SEC's website at www.sec.gov. A copy of the prospectus supplement and the accompanying base prospectus relating to the offering may also be obtained from the offices of:
Goldman, Sachs & Co.
Attn: Prospectus Department
200 West Street
New York, New York 10282
prospectus-ny@ny.email.gs.com
Telephone: 1-866-471-2526

KeyBanc Capital Markets Inc.
Attn: Prospectus Delivery Department
127 Public Square, 4th Floor
Cleveland, Ohio 44114
Telephone: 1-800-859-1783
Morgan Stanley & Co. LLC

Attn: Prospectus Department

180 Varick Street, 2nd floor

New York, NY 10014

BMO Capital Markets Corp.

Attn: Equity Syndicate Department

3 Times Square

New York, NY 10036

bmoprospectus@bmo.com

Telephone: 1-800-414-3627
This press release does not constitute an offer to sell or the solicitation of an offer to buy any securities, nor shall there be any sale of any securities, in any jurisdiction in which such offer, solicitation or sale would be unlawful prior to registration or qualification under the securities laws of any such jurisdiction.
About Eclipse Resources
Eclipse Resources is an independent exploration and production company engaged in the acquisition and development of oil and natural gas properties in the Appalachian Basin, including the Utica and Marcellus Shales.
Forward-Looking Statements
This press release contains "forward-looking statements" within the meaning of federal securities laws. Such forward-looking statements are subject to a number of risks and uncertainties, many of which are beyond the Company's control. All statements, other than statements of historical fact, included in this press release are forward-looking statements. All forward-looking statements speak only as of the date of this press release. Although the Company believes that the plans, intentions and expectations reflected in or suggested by the forward-looking statements are reasonable, there is no assurance that these plans, intentions or expectations will be achieved. Therefore, actual outcomes and results could materially differ from what is expressed, implied or forecast in such statements.
The Company cautions you that these forward-looking statements are subject to all of the risks and uncertainties, most of which are difficult to predict and many of which are beyond the Company's control, incident to the exploration for and development, production, gathering and sale of natural gas, natural gas liquids and oil. These risks include, but are not limited to, legal and environmental risks, drilling and other operating risks, regulatory changes, commodity price volatility and the recent significant decline of the price of natural gas, natural gas liquids and oil, inflation, lack of availability of drilling, production and processing equipment and services, counterparty credit risk, the uncertainty inherent in estimating natural gas, natural gas liquids and oil reserves and in projecting future rates of production, cash flow and access to capital, risks associated with the Company's level of indebtedness, the timing of development expenditures and the other risks described in the Company's filings with the SEC.