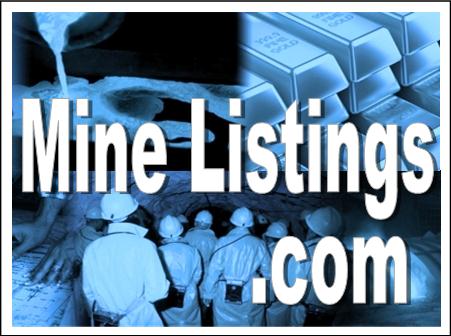 BIRMINGHAM, Ala.–(BUSINESS WIRE)–Energen Corporation (NYSE: EGN) today announced the pricing of an underwritten public offering of 15,800,000 shares of its common stock. The 15,800,000 share offering represents a 3,800,000 share upsize to the originally proposed 12,000,000 share offering. The underwriter intends to offer the shares from time to time for sale in one or more transactions on the New York Stock Exchange, in the over-the-counter market, through negotiated transactions or otherwise at market prices prevailing at the time of sale, at prices related to prevailing market prices or at negotiated prices. The total gross proceeds of the offering (before estimated offering expenses) will be approximately $334 million. The underwriter has a 30-day option to purchase up to an additional 2,370,000 shares of common stock from Energen. The offering is expected to close on or about February 22, 2016, subject to customary closing conditions.
Energen intends to use the net proceeds from the offering to repay borrowings under its credit facility, to fund drilling and development activities, and/or for other general corporate purposes.
Credit Suisse Securities (USA) LLC is acting as sole book-running manager for the offering. The common stock will be issued and sold pursuant to an effective automatic shelf registration statement on Form S-3 previously filed with the Securities and Exchange Commission. When available, copies of the written prospectus for the offering may be obtained from Credit Suisse Securities (USA) LLC, Prospectus Department (1-800-221-1037), at One Madison Avenue, New York, New York.
This press release shall not constitute an offer to sell or the solicitation of an offer to buy these securities, nor shall there be any sale of these securities in any state or jurisdiction in which such offer, solicitation or sale would be unlawful prior to registration or qualification under the securities laws of such state or jurisdiction. This offering may only be made by means of a prospectus supplement and related base prospectus.
Energen Corporation is an oil and gas exploration and production company with headquarters in Birmingham, Alabama. The company had 355 million barrels of oil-equivalent proved reserves at year-end 2015; these all-domestic proved reserves were located primarily in the Permian Basin.
FORWARD LOOKING STATEMENTS: All statements, other than statements of historical fact, appearing in this release constitute forward-looking statements within the meaning of the Private Securities Litigation Reform Act of 1995. These forward-looking statements include, among other things, statements about the proposed offering of common stock, the anticipated closing date thereof, and the use of the proceeds therefrom. Forward-looking statements may include words such as "anticipate", "believe", "could", "estimate", "expect", "forecast", "foresee", "intend", "may", "plan", "potential", "predict", "project", "seek", "will" or other words or expressions concerning matters that are not historical facts. These statements involve certain risks and uncertainties that may cause actual results to differ materially from expectations as of the date of this news release. We base our forward-looking statements on information currently available to us, and we undertake no obligation to correct or update these statements whether as a result of new information, future events or otherwise. Additional information regarding our forward‐looking statements and related risks and uncertainties that could affect future results of Energen, can be found in the Company's periodic reports filed with the Securities and Exchange Commission and available on the Company's website – www.energen.com.