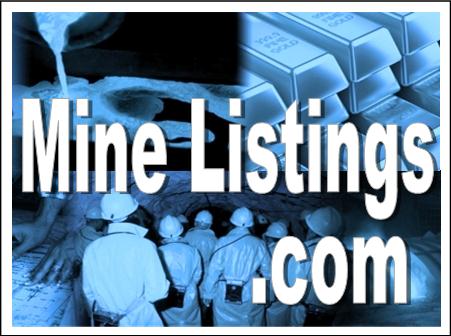 Energy Fuels Inc. (TSX:EFR,NYSEMKT:UUUU) announced that the Company has achieved several key licensing, development, and production milestones at its Nichols Ranch in situ recovery Project in Wyoming.
As quoted in the press release:
The Company is pleased to announce that it has completed the construction and licensing of the previously announced elution circuit at the Nichols Ranch ISR Plant as scheduled. The Company has received final notice from the U.S. Nuclear Regulatory Commission ("NRC") that uranium recovery operations involving elution, precipitation, filter press, and slurry processes are authorized to commence. Now that the elution circuit is completed and fully-licensed, Energy Fuels has 100% self-contained ISR processing capabilities. The new elution circuit is expected to significantly lower the Company's future costs of production on a per pound basis by avoiding 3rd party toll processing fees. The elution circuit also provides the Company with operational flexibility as it executes its development plans and responds to future market conditions.

The Company is also increasing production at the Nichols Ranch Project on a controlled basis. Through ongoing well-field development and drilling, the Company is confirming – and in certain cases increasing – its level of confidence in the uranium resource estimates contained in the most recent Technical Report and Preliminary Economic Assessment for the Nichols Ranch Uranium Project dated February 28, 2015, prepared in accordance with National Instrument 43-101 (the "Technical Report").

A 6th header-house at the Nichols Ranch Project began production in November 2015. It continues to maintain grades and produce uranium at higher-than-expected rates. Furthermore, through the successful execution of slant hole drilling, the Company has been able to place significant additional resources under pattern at this 6th header-house that were previously thought to be inaccessible due to challenging terrain.

The Company is scheduled to place the 7th and 8th header-houses on-line at the Nichols Ranch Project in March 2016and July 2016, respectively. Drilling and installation of production wells for these two header-houses is proceeding at the current time. The pattern for the 7th header-house was originally believed to have lower uranium grades. However, drilling is now indicating that the high-grade zones identified in earlier patterns of the project are more continuous than originally estimated. Indeed, the Company has recorded the 3rd highest intercept ever observed at Nichols Ranch (0.441% U3O8 with a thickness of 15.5 feet), in addition to other high-grade intercepts between 0.11% – 0.15% U3O8 with thicknesses of 9.0 – 14.5 feet. Future drilling will confirm whether additional resources can be placed under pattern above the estimates contained in the current Technical Report. Finally in late 2015, the Company successfully completed the installation of the monitor wells and began baseline and hydrological testing work in the next phase of the Nichols Ranch Project. Energy Fuels expects to start development and uranium recovery operations in this next phase in the latter part of 2016.
Energy Fuels President and CEO, Stephen P. Antony, stated:
Nichols Ranch continues to meet – and exceed – the high expectations we had when we acquired the project in June 2015. Nichols Ranch is proving itself to be a reliable and scalable long-term U.S. uranium production center, which has large areas of high grade uranium resources that can be produced at an attractive cost. The 6th header-house at Nichols Ranch is producing very well, and we have similarly high expectations for the 7th and 8th header-houses, which are scheduled to come online later this year. While we expect uranium prices to increase in the coming years, Nichols Ranch has become vitally important for Energy Fuels as we navigate today's challenging uranium price environment. I wish to congratulate our permitting and technical teams for achieving these important milestones at Nichols Ranch. Between our ISR team in Wyoming and our conventional mining teams in Utah and Arizona, I think it is clear that Energy Fuels has the right people and projects in place to solidify our position as a dominant uranium producer in the U.S.
Connect with Energy Fuels Inc. (TSX:EFR,NYSEMKT:UUUU) to receive an Investor Presentation.
The post Energy Fuels Reports Production Updates for Nichols Ranch ISR Project and Positive Drill Results appeared first on Investing News Network.