Fancamp Exploration Ltd.
TSX VENTURE : FNC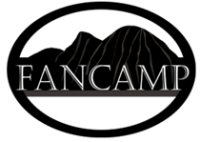 June 09, 2016 16:17 ET
VANCOUVER, BRITISH COLUMBIA–(Marketwired – June 9, 2016) – Fancamp Exploration Ltd. ("Fancamp") (TSX VENTURE:FNC) has settled a total of $144,619.64 of debt owed to certain insiders of the Company, by the issuance of a total of 2,892,393 common shares at a deemed price of $0.05 per common share.
The common shares issued under the shares for debt transaction are subject to a four months hold period expiring October 8, 2016.
About Fancamp Exploration Ltd (www.fancampexplorationltd.ca)
Fancamp Exploration Ltd. is a Canadian junior mineral exploration company with an exceptional inventory of properties and related assets. Company policy over the years has been, and continues to be, to reduce risk by bringing in participating partners through sales or options. The resulting shares, cash payments and royalties have enabled the generation of income to continue the process and take advantage of opportunity.
Neither TSX Venture Exchange nor its Regulation Services Provider (as that term is defined in policies of the TSX Venture Exchange) accepts responsibility for the adequacy or accuracy of this news release.