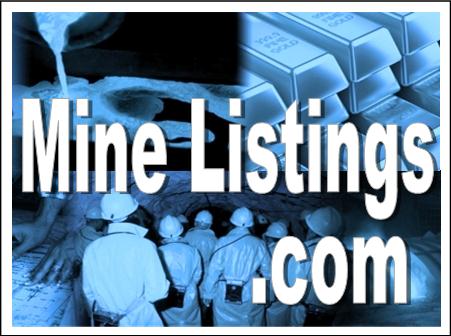 DUBLIN–(BUSINESS WIRE)–Research and Markets has announced the addition of the "Global Copper Mining to 2020" report to their offering.
The 'Global Copper Mining to 2020' report comprehensively covers global reserves of copper by country, the historic and forecast data on copper production, prices and copper metal consumption.
The report also includes demand drivers for global copper, profiles of major copper producing companies in the world and information on the active, exploration and development copper projects.
It is an essential tool for companies active in the global copper mining landscape and for new competitors considering entering the industry.
Summary:
Global copper reserves were 720 million tonnes (Mt), with Chile dominating with 210Mt or 29.2% of the total. This was followed by Australia with 88Mt (12.2%), Peru with 82Mt (11.4%) and Mexico with 46Mt (6.4%).
Copper is available in different forms, including sulfide deposits, carbonate deposits and silicate deposits. Porphyry copper deposits are the main source of copper, and approximately 60% of the world's copper is sourced from these deposits, followed by sediment-hosted stratabound deposits with 20%.
Key Highlights:
Global copper mine or metal content in the ore production was an estimated 19.6Mt in 2015; up by 6.4% over 2014.
Increases in production of 22.4% in Mexico, 15.9% in Peru, 6% in China, 5.8% in Canada, 5.6% in Chile, and 2.5% in Russia also supported the global increase that year.
Global copper consumption was 22.4Mt in 2015, with China remaining the largest copper consumer with 45% of the global total. Chinese copper consumption increased by 5.3%, despite reduced economic growth and relatively poor performance in the housing sector.
Key Topics Covered:
1 Executive Summary
2 Global Copper Mining – Reserves, Production and Consumption
2.1 Reserves by Geographical Region and Major Mines
2.2 Historical and Forecast Production
2.3 Active Mines
2.4 Exploration Projects
2.5 Development Projects
2.6 Global Copper Consumption
2.7 Demand Drivers
3 Major Global Copper Producers
3.1 Corporacion Nacional del Cobre de Chile (Codelco)
3.2 Freeport-McMoRan Inc.
3.3 BHP Billiton Ltd
3.4 Glencore Plc
3.5 Anglo American plc
3.6 Southern Copper Corporation (SCC)
3.7 Antofagasta plc
3.8 KGHM Polska Miedz S.A
3.9 Rio Tinto plc
3.10 First Quantum Minerals Ltd
4 Appendix
For more information visit http://www.researchandmarkets.com/research/n3k5g3/global_copper