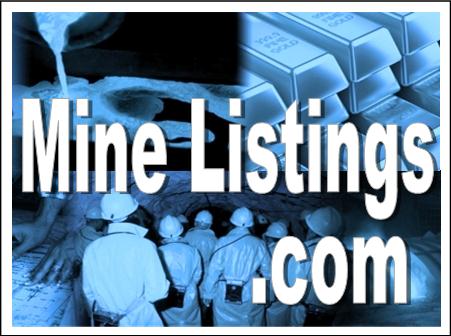 LONDON–(BUSINESS WIRE)–According to the latest research study released by Technavio, the global steel scrap market will be dominated by Asia with over 258 million metric tons in volume by 2020.
This research report titled 'Global Steel Scrap Market 2016-2020' provides an in-depth analysis of market growth in terms of revenue and emerging market trends. This market research report also includes up to date analysis and forecasts for various market segments and all leading regions.
Request sample report: http://goo.gl/MgUAnK
"Nickel ore is widely used for the production of steel in China, which is one of the largest consumers of steel. However, the ban on exports by Indonesia has led to a shortage of raw materials. Thus, the use of steel scrap as raw material for the production of steel is increasing. In addition, production of steel has expanded in several countries like Qatar, Saudi Arabia, and Kuwait," said Chandrakumar BJ, one of Technavio's lead analysts for metals and minerals research.
"Steel scrap is present in various quality grades, which can be used for numerous purposes. The presence of contaminants lowers the quality of scrap and makes it difficult for separation. However, plants have developed the ability to dilute residues and derive better quality from these lower grade steel scrap. Such advances in processing have led to an increase in the use of lower quality grades, thus driving the growth of the global steel scrap market," added Chandrakumar.
Global steel scrap market by grade 2015

Shredded
21%
Bushnell
13.25%
Cut structural and plate
13%
No. 1 and electric furnace bundles
12%
No. 2 heavy metal steel and bundles
9%
No. 1 heavy metal
8%
Turnings and borings
6.75%
Slag
4.60%
Others
12.40%

Source: Technavio research
Top three segments of the global steel scrap market by source:
Obsolete steel scrap: largest revenue contributor for the global steel scrap market
According to Technavio analysis, by volume, the global obsolete steel scrap market accounted for over 284 million metric tons in 2015. Obsolete scrap is derived from post-consumer products of various industries after the end of product life. These industries include automobiles, appliances, ships, and bridges. For instance, close to 80 million cars were produced every year, through the past five years until 2015. Considering their service time of 9-13 years, disposal of these automobiles is anticipated to significantly affect the environment. This effect has created pressure on the automobile industry to recycle the disposed scrap metal.
Steel is widely used in electronics and electrical equipment, accounting for close to 50% of the content by weight of electrical equipment. These facts show a huge potential market for the steel scrap industry in the electronics and electrical segment, which can be leveraged by market vendors.
Home steel scrap: second largest revenue contributor for the global steel scrap market
Home steel scrap is generated within steelmaking mills and foundries. This category includes left-over pieces of steel from steelmaking, steel and iron recovered from slag processing, and rejected or defective products at the mill, e.g., side trimmings, crop ends, and other process-related yield losses.
Generally, home scrap with paint and coating does not need pre waste-related treatment before being sent to the furnaces. Furnaces have the capability of melting such home scrap directly if required. However, advances in technology have significantly reduced the amount of home steel scrap produced over the years.
Prompt steel scrap segment of the global steel scrap market
Prompt steel scrap, also called new or industrial scrap, is generated during the manufacturing of steel products. Examples of prompt steel scrap include punched-out pieces of sheet from the manufacture of appliances, skeleton scrap from the production of can ends, turnings from the manufacture of screws and bolts, bumpers at auto stamping plants, and side trimming from the manufacture of hoods. It is sold to the scrap metal industry, which further sells it to steel mills and foundries after processing. By volume, the global prompt steel scrap market accounted for a little over 134 million metric tons in 2015.
Browse related reports:
Purchase any three reports for the price of one by becoming a Technavio subscriber. Subscribing to Technavio's reports allows you to download any three reports per month for the price of one. Contact enquiry@technavio.com with your requirements and a link to our subscription platform.
About Technavio
Technavio is a leading global technology research and advisory company. The company develops over 2000 pieces of research every year, covering more than 500 technologies across 80 countries. Technavio has about 300 analysts globally who specialize in customized consulting and business research assignments across the latest leading edge technologies.
Technavio analysts employ primary as well as secondary research techniques to ascertain the size and vendor landscape in a range of markets. Analysts obtain information using a combination of bottom-up and top-down approaches, besides using in-house market modeling tools and proprietary databases. They corroborate this data with the data obtained from various market participants and stakeholders across the value chain, including vendors, service providers, distributors, re-sellers, and end-users.
If you are interested in more information, please contact our media team at media@technavio.com.