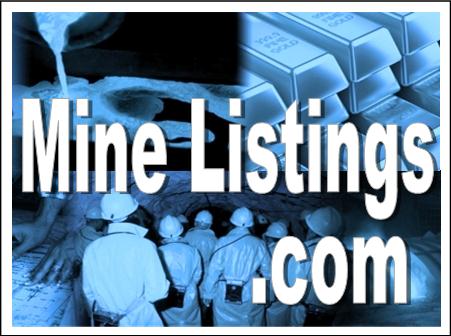 DUBLIN–(BUSINESS WIRE)–Research and Markets (http://www.researchandmarkets.com/research/dskht7/global_titanium) has announced the addition of the "Global Titanium Alloy Market – Segmented by Type, Application and Geography – Trends and Forecasts (2014-2020)" report to their offering.
The Global Titanium alloy market, in terms of tonnage, was valued at 212.1 kilotons in 2014 and is expected to reach 274.6 kilotons by 2020 showing a compound annual growth rate of 4.40%
Among all the regions in the world Asia Pacific is the fastest growing market for Titanium alloys during the period 2014-2020 whereas North America is the largest market in terms of revenue owing to their large base of aviation and automobile industries followed by Europe. The Among all the high performance alloys, Titanium alloys is the fastest growing segment and contributing about 19.1% share in the market.
Titanium alloys are metals which constitute a mixture of Titanium and other chemical elements. The market is expected to witness good growth in the future on account of exhibiting properties such as excellent mechanical strength, good thermal stability, toughness; heat, corrosion and oxidation resistance. Aerospace application dominated the Titanium alloy market accounting for 55% market share in 2014. North America and Europe accounted for over 70% of the market share in Titanium alloy market.
Titanium alloy market is segmented by microstructure of titanium alloys which include alpha type, near alpha type, alpha and beta type, beta type. It is also segmented by end user industries namely Aerospace, Gas Turbine, Automotive, Oil and Gas, Electronics and Electricals and others.
The key players in Titanium alloy market include Precision Cast parts Corporation, Allegheny Technologies, Carpenter technology Corporation, Aperam, Haynes International Inc, RTI, VSMPO, Outokumpu, ThyssenKrupp AG, Verkhnesaldinskoye Metallurgicheskoe Proizvodstvennoe Obyedinenie, Advanced Metallurgical group N.V, Alcoa Howmet Castings, High performance alloys Inc,Special metals ltd, Dowa group.
Key Topics Covered:
1. Introduction
2. Executive Summary
3. Titanium alloy Market
4. Market Dynamics
5. Market Segmentation and Analysis
6. Regional Market Analysis (Market size, growth and forecast)
7. Competitive Landscape
8. Company Profiles (Overview, Products & Services, Financials, Recent Developments)
Advanced Metallurgical group N.V
Alcoa Howmet Castings
Allegheny Technologies
Aperam
Carpenter technology Corporation
Dowa group
Haynes International Inc
High performance alloys Inc
Outokumpu
Precision Castparts Corporation
RTI
Special metals ltd
ThyssenKrupp AG
Verkhnesaldinskoye Metallurgicheskoe Proizvodstvennoe Obyedinenie
VSMPO
For more information visit http://www.researchandmarkets.com/research/dskht7/global_titanium