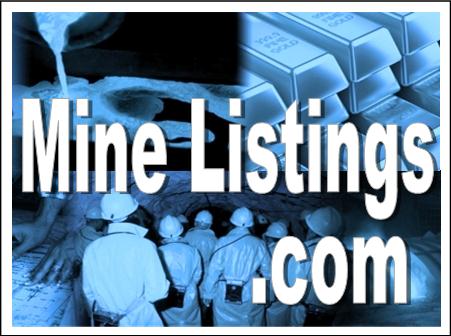 DUBLIN–(BUSINESS WIRE)–Research and Markets (http://www.researchandmarkets.com/research/c55svm/global_zirconium) has announced the addition of the "Global Zirconium Market Segmented by Occurrence, Type, Application and Geography Trends and Forecasts (2015-2020)" report to their offering.
The Global Zirconium market has a total value of $4 billion as of 2014
The market is expected to grow at a CAGR of 7% during the forecast period. China is currently the leader in terms of consumption. The country has emerged in the last five years as a major supplier of zirconium sponge.
Zirconium is a corrosion-resistant metal which is used in a range of common products including several ceramic applications, as a drying agent in paints, and in a range of components for vehicles, such as car exhausts. It is also used extensively in the nuclear energy industry and in the development of surgical tools and appliances.
The dominant economic source of zirconium is the zirconium silicate mineral, zircon (ZrSiO4), which is found mainly in deposits located in Australia, South Africa and India. 42% of global zirconium production is in Australia, followed by 25% in South Africa and 10% in China. Global zirconium production was 1.44 million tonnes as of 2013.
The $1 billion Dubbo Zirconia Project (DZP) is one of Australia's most valuable rare metal/rare earth project. With an estimated mine life of 70+ years, the DZP will be the next big project to hit the global market in near future.
Major players in this industry are Iluka Resources, Richards Bay Minerals, and Tronox Ltd. Areas with major production activity are South Australia, Western Australia and New South Wales (Eucla Basin, Narngulu, Murray Basin, Perth Basin and Tiwi Islands). Hainan province is the principle zirconium production region in China.
Drivers
Environmental concerns over automotive exhaust gases have forced manufacturers to use catalytic converters in their vehicle models. Over 95% of all new vehicles sold each year, are now fitted with catalytic converters.
The main influence on the zirconium metal market is the nuclear industry, accounting for around 60% of zirconium sponge capacity. Zirconium alloys are also used in the manufacture of fuel tubes, cladding and other components.
Challenges
Environmental concerns and cost pressure are the major challenges faced by zirconium metal market.
Key Topics Covered:
1. Introduction
2. Executive Summary
3. Zirconium Market
4. Market Dynamics
5. Market Segmentation and Analysis
6. Global Market Analysis (Market size, growth and forecast)
7. Competitive Landscape
8. Company Profiles (Overview, Products & Services, Financials and Recent Developments)
3M
Alkane Resources Ltd.
Allegheny technologies, Inc.
Asia Zirconium Limited
Astron Ltd.
Autralian Zircon NL
Bemax Resources Ltd.
DuBois Chemicals
DuPont
Exxaro Resources Ltd.
Flexovit USA, Inc.
Fskor Ltd.
Guangdong Orient Zirconic Sic & Tech., Ltd
Gunson Resources Ltd.
Hermes Abrasives Ltd.
Iluka Resources Ltd.
Inner Mongolia Western Zirconium Co. Ltd
Jiangxi Kingan Hi-Tech.Co, Ltd.
Luxfer Group
Matilda Zircon Ltd.
Neo Material Technologies, Inc.
PPG Industries
Richards Bay Minerals
Rio Tinto Plc
Shanghai Jiabao Industry & Commerce (GROUP) Co., Ltd.
Sino Dragon New Energy Holdings Ltd.
The Tyrolit Group
Titanium Corp.
Tosoh Corp.
Tronox Ltd.
VSM AG
Wah Chang
Washington Mills North Grafton, Inc.
Western Metal Materials Co., Ltd.
Zhejiang Shenghua Biok Biology
Zircomet Ltd.
For more information visit http://www.researchandmarkets.com/research/c55svm/global_zirconium