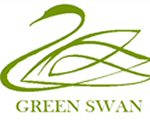 BURLINGTON, ONTARIO–(Marketwired – June 20, 2016) – Green Swan Capital Corp. (TSX VENTURE:GSW) ("Green Swan") announces the assay results from its technical due diligence review on its 100% owned Copper Prince property in the world-famous Sudbury Basin, Ontario.
In May, 2016 Green Swan took three solid rock grab samples from pre-1950's blasted rock from one historic pit. In addition, a metre-long chip sample was taken from a trench wall in the southeastern part of the property.
Results
Cobalt
Gold
Nickel
Copper
Sulfur
Rock
Sample #
%
ppm
%
%
%
Code
60104
4.5
15.7
1.62
0.07
4.62
Skarn
60101
0.011
1.41
0.09
0.37
1.62
NDIA
60102
0.103
0.85
0.03
0.13
0.24
QV
60103
0.011
0.14
0.01
0.07
5.7
Chip
Note: The silver analysis on these four samples is still pending.
"We are thrilled for our shareholders that our year-long search has resulted in such a prospective property," said Peter M. Clausi, Green Swan's CEO. "The gold and nickel values could justify further exploration by themselves, but we intend to make cobalt the main target of our exploration efforts."
Cobalt is necessary for lithium ion batteries. Green Swan believes the current growth rate of the battery market (including but not limited to Tesla Motors, Inc.) now exceeds and will continue to exceed global production. Green Swan is positioning itself to benefit from the expected supply gap.
Methodology
The four samples were delivered to AGAT Laboratories Ltd. who prepared and analysed the samples using multi-elemental geochemical packages.
AGAT used the Sodium Peroxide Fusion method for a more vigorous means of decomposition to completely break-down samples and difficult-to-dissolve minerals into a molten flux. AGAT then used an Inductively Coupled Plasma – Optical Emission Spectroscopy (ICP-OES) finish to confirm a baseline detection of base and trace metal values.
Sulfur was determined using the LECO (Combustion IR) method. The precious metals (Pt, Pd, and Au) used a 30 g sample for Fire Assay with ICP-OES finish. Gold was further accurately determined by Gravimetric methods. AGAT also used a series of internal blanks and standards to confirm accuracy and repeatability of results.
Grab samples can be selective by nature and may not accurately represent all or part of the rest of the property.
Qualified Person and Quality Control
Scot Halladay, P.Geo., Consulting Geologist (HGCS), a Qualified Person (Q.P.) under National Instrument 43-101, has reviewed and approved the scientific and technical data presented in this press release. HGCS conducts a quality control program for all of its exploration work, to ensure best practices in the industry from field work to reporting. Mr. Halladay has supervised the work programs on the company's properties, visited the property on several occasions, examined outcrops, drill core and trenched areas, reviewed results with management, and reviewed both AGAT's analytical and quality control results.
AGAT Laboratories is a highly specialized, Canadian-based company that provides analytical laboratory services to the mining industry worldwide, with over 30 years of experience and over 1,000 employees Canada-wide.
Next Steps: Staking and Surface Exploration
The next phase of exploration at Copper Prince is underway. Green Swan has staked four additional claims in the area totalling 176 hectares, three of which claims are contiguous to Copper Prince. This phase involves a compilation and analysis of historical data, including a search for third-party historic data that is known to have existed at one time but is not now at hand. Green Swan also intends to carry out a surface sampling program to obtain a better understanding of the property. Green Swan intends to focus its exploration efforts on the cobalt indicators, but may under other circumstances attack the gold and nickel values.
Increasing Board Strength
Green Swan is pleased to announce Judy Baker has joined the board. Ms. Baker has 25 years of experience in capital markets and mining company activity. She has worked for IIROC member firms and as a director of numerous resource issuers. Most recently Ms. Baker joined the board of Nemaska Lithium Inc., a Quebec-based company that intends to become a lithium hydroxide supplier and lithium carbonate supplier to the emerging lithium battery market. Ms. Baker's mining experience generally and specific knowledge of the lithium/battery market will be invaluable to Green Swan's growth.
History of Copper Prince
Exploration work on Copper Prince has been carried out by various parties since the late 1880's. Some historic data cannot be found. Green Swan has found two prior NI 43-101 reports on Copper Prince prepared for third parties and filed at SEDAR, which reports summarize the historic work carried out and some of the recent results obtained. These results have not been verified by Green Swan's Qualified Person.
A notable cobaltite-in-quartz zone is described in the September, 2008 technical report as being found in the southeast claims comprising a 30-40cm wide quartz vein on the contact of the Nipissing Diabase with coarse grained cobaltite.
One historic sample from Copper Prince, number A195883, assay by Bell White Laboratories in Haileybury, ON (October 1991), returned 3.26% Cobalt, with 14 g/t Gold. Only the assay results were verified to the original Bell-White Certificate, but not the sampling method, location, delivery nor procedures of the person who collected these samples.
Green Swan's website http://www.greenswancapital.com is under construction and will soon be re-launched to include data related to the pending global cobalt shortage.
About Green Swan Capital Corp.
Green Swan Capital Corp. is a Canadian mining company with a proven leadership team. Green Swan is well-poised to deliver real value to its shareholders.
Forward Looking Statements
This news release may include statements about expected future events and/or financial results that are forward-looking in nature and subject to risks and uncertainties. Green Swan cautions that actual performance will be affected by a number of factors, many of which are beyond its control. Future events and results may vary substantially from what Green Swan currently foresees. Discussion of the various factors that may affect future results is contained in Green Swan's recent filings, available on SEDAR. Green Swan assumes no liability for repeating or referring to any facts, statements, releases, data or reports disseminated by any other issuer. Any reference to any other issuer should be cross-checked for accuracy and context by the reader. Neither the TSX Venture Exchange nor its Regulation Services Provider (as that term is defined in the policies of the TSX Venture Exchange) accepts responsibility for the adequacy or accuracy of this release.
On Behalf of the Board of Directors
Green Swan Capital Corp.
Peter M. Clausi, President, CEO and Director
Neither TSX Venture Exchange nor its Regulation Services Provider (as that term is defined in the policies of the TSX Venture Exchange) accepts responsibility for the adequacy or accuracy of this release.