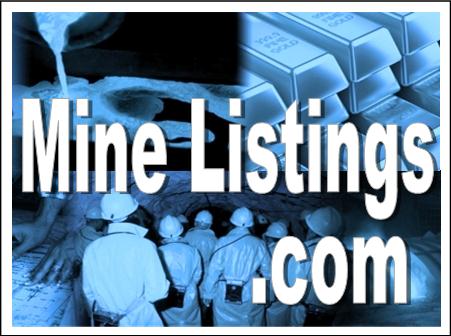 LONDON–(BUSINESS WIRE)–According to the latest research study released by Technavio, the global plant asset management (PAM) market is expected to reach close to USD 306 million by 2020.
This research report titled 'Global Plant Asset Management Systems Market 2016-2020' provides an in-depth analysis of market growth in terms of revenue and emerging market trends. This market research report also includes up to date analysis and forecasts for various market segments and all leading regions.
Request sample report: http://bit.ly/20Lj03E
"Increased adoption of PAM systems in both process and discrete industries has intensified competition in the market. Market participants are introducing new solutions to address the requirements of the end-user sectors. For example, ABB has launched a scalable solution AssetVista, which is helping in improving maintenance performance in the mining industry," said Vineeth Purushotham, one of Technavio's lead analysts for automation research.
"The efficiency of these equipment is achieved by accessing the historical asset data and then compiling it into actionable conditions. AssetVista also provides features for interoperability with third-party control systems. For instance, ABB's System 800xA platform is needed for optimization, and to integrate it with the system, the platform has to be connected to the customer's maintenance management system," added Vineeth.
Market share of global PAM system market by end-users in 2015
| | | |
| --- | --- | --- |
| Oil and gas | | 27.74% |
| Power | | 23.05% |
| Petrochemicals | | 10.16% |
| Pulp and paper | | 7.90% |
| Chemical | | 6.11% |
| Mining and metal | | 5.11% |
| Others | | 27.74% |
Source: Technavio Research
Top three segments of the global PAM market by end-users:
PAM system market by oil and gas industry
PAM systems market in the power industry
PAM system market in the petrochemical industry
Largest segment: global PAM system market by oil and gas industry
According to Technavio analysis, the global PAM system market in the oil and gas industry was valued at over USD 902 million in 2015, and it is expected to reach close to USD 1.46 billion by 2020.
The intelligent asset management solution market helps the oil and gas industry in improving monitoring, and proactively managing assets. This industry has several parallel operations such as scheduling, executing, and monitoring. These operations have to be planned well to increase profitability.
The use of PAM systems in the oil and gas industry also helps in managing long-term and short-term scheduling of operations. For instance, PAM software reduces the cycle time of the operational process, which comprises production, treatment, transportation, maintenance, and realization of hydrocarbon products.
Second largest market: global PAM systems market in the power industry
The power industry emerged as the largest revenue contributor with close to 23.05% of the market share in the global PAM system market in 2015. In this industry, PAM systems are used to optimize the management of power generation assets and the trading of power for reducing financial risks.
PAM keeps a record of the equipment usage with data that not only improves operational efficiency, but also helps in avoid power failure caused due to uneven maintenance schedules. Implementation of PAM can avert such damages, thus playing a key role in reducing maintenance costs and eliminating the plant's downtime. The power industry is expected to grow substantially during the forecast period because of a resurgence in power generation projects worldwide. In the power industry, India topped the list with around USD 780 billion worth of live projects, followed by China with USD 390 billion, and Vietnam with USD 160 billion worth of investments in 2014.
Global PAM system market in the petrochemical industry
The petrochemical industry consists of various critical production assets such as static process elements (piping, tanks, and vessels), machines (rotating, reciprocating, and thermal machines), and instrument and control systems (networks and control valves). A failure of any of these assets can immediately affect the ability of the plants to function. PAM systems take care of these critical assets by controlling and documenting the operations and maintenance processes. These systems also collect and generate metrics that help in realizing the reliability of assets so that the production process and plant design can be optimized.
Browse related reports:
Purchase any three reports for the price of one by becoming a Technavio subscriber. Subscribing to Technavio's reports allows you to download any three reports per month for the price of one. Contact enquiry@technavio.com with your requirements and a link to our subscription platform.
About Technavio
Technavio is a leading global technology research and advisory company. The company develops over 2000 pieces of research every year, covering more than 500 technologies across 80 countries. Technavio has about 300 analysts globally who specialize in customized consulting and business research assignments across the latest leading edge technologies.
Technavio analysts employ primary as well as secondary research techniques to ascertain the size and vendor landscape in a range of markets. Analysts obtain information using a combination of bottom-up and top-down approaches, besides using in-house market modeling tools and proprietary databases. They corroborate this data with the data obtained from various market participants and stakeholders across the value chain, including vendors, service providers, distributors, re-sellers, and end-users.
If you are interested in more information, please contact our media team at media@technavio.com.