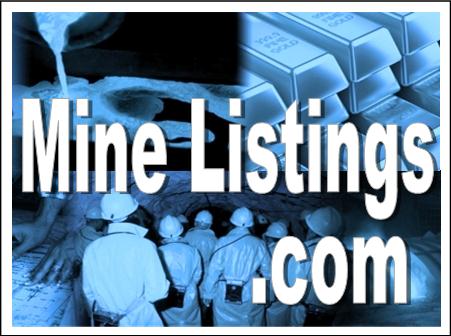 TORONTO, ONTARIO–(Marketwired – Feb. 16, 2016) – Kirkland Lake Gold Inc. ("Kirkland Lake Gold" or the "Company") (TSX:KGI), an intermediate gold producer with operations in Ontario, Canada, announces changes to the executive management team.
Subsequent to the acquisition of St Andrew Goldfields Ltd. ("St Andrew Goldfields"), the Company is pleased to announce that Mr. Doug Cater, P.Geo, and Mr. Keyvan Salehi, P.Eng, MBA, have joined Kirkland Lake Gold as Vice President of Exploration and Vice President of Corporate Development and Technical Services, respectively.
Mr. Cater is a professional geologist with over 30 years of industry experience gained while working with senior Canadian based mining and exploration companies. Mr. Cater is a University of Waterloo graduate with a Bachelor of Science degree. Most recently he served as the Vice President of Exploration with St Andrew Goldfields Ltd. since 2012 and was responsible for resource expansion, and testing targets on the company's 120 kilometre strike length of claims along the Porcupine-Destor Fault Zone. Mr. Cater previously held the position of Project Manager, Back River Gold, with Sabina Gold and Silver Corp., from 2009 to 2012 and Exploration Manager with Dundee Precious Metals Inc., from 2005 to 2009. Mr. Cater also worked as Chief Geologist from 1995 to 1997 at the Macassa Mine while under operation by Kinross Gold Inc. He is currently a council member of the Association of Professional Geoscientists of Ontario (APGO), representing the Southwest Ontario district, and member of the Minister's Mining Act Advisory Committee (MMAAC). Mr. Cater is also a Director of Sierra Metals Inc.
Mr. Salehi is a professional engineer with over 15 years of experience within the mining industry providing technical, operational, project management and corporate development support. He holds a bachelor of Applied Science and Engineering degree from the University of Toronto, and an MBA from the Kellogg – Schulich School of Management. In his most recent role with St Andrew Goldfields, Mr. Salehi held the position of Vice President of Corporate Development and Technical Services. Prior to joining St Andrew Goldfields, Mr. Salehi held a number of progressively senior roles including Project Engineer and Project Manager with Dynatec Corporation and FNX Mining in Red Lake and Toronto from 2004 to 2008, Chief Engineer with Lakeshore Gold Corporation from 2008 to 2011, and Vice President of Corporate Development and Technical Services with Liberty Mines Incorporated from 2011 to 2013.
In addition to these appointments, Mr. Stewart Carmichael, P.Geo, the Company's Manager of Exploration, will now hold the title of Regional Exploration Manager, responsible for the regional exploration programs on the Company's combined land holdings in Kirkland Lake and the East Timmins Assets. Mr. Carmichael has over 30 years of exploration experience, primarily in gold in the Abitibi Greenstone Belt, with extensive related work in the Kirkland Lake area. Mr. Carmichael has been with the Company since 2002 as Manager of Exploration. In 2006 he was the co-winner of the 2006 Ontario Prospectors Award in recognition of the discovery of the South Mine Complex at the Macassa Mine Complex.
George Ogilvie, Chief Executive Officer, commented, "We are delighted to welcome Doug Cater and Keyvan Salehi to the Kirkland Lake team, as we believe their experience and expertise are well aligned with the Company's vision for continued profitability, return on investment for shareholders and future growth. I am very proud of the team we have built over the past few years and their accomplishments. The culture at the corporate office and at site is one of both dedication and respect. I am very excited to see what we can accomplish in the years to come."
About the Company
Kirkland Lake Gold Inc. is a Canadian focused, intermediate gold producer with assets in the historic Kirkland Lake gold camp, and east of the Timmins gold camp along the Porcupine-Destor Fault Zone, both in northeastern Ontario. The Company is currently targeting annual gold production of between 260,000 to 310,000 ounces from its cornerstone asset, the Macassa Mine Complex and the recently acquired Holt-Holloway and Taylor mines.
The Company is committed to building a sustainable mining company that is recognized as a safe and responsible gold producer with quality assets in safe mining jurisdictions.
The Toronto Stock Exchange has neither reviewed nor accepts responsibility for the adequacy or accuracy of this news release.