Lucara Diamond Corp.
TSX : LUC
BOTSWANA : LUC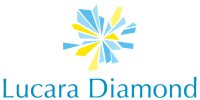 February 06, 2016 14:57 ET
VANCOUVER, BRITISH COLUMBIA–(Marketwired – Feb. 6, 2016) – (TSX:LUC)(BOTSWANA:LUC)(NASDAQ OMX Stockholm:LUC) Lucara Diamond Corp. ("Lucara" or the "Company") is pleased to report that it will be holding a press conference at which William Lamb, President and CEO of Lucara, will be announcing the name of the 1,100+ carat gem quality Type IIa stone recovered at the Karowe Mine in Botswana in November of last year. This beautiful diamond is the second largest ever recovered in the world and the largest ever found in Botswana.
A contest to name the diamond was held for the citizens of Botswana and the winning name will be chosen from over 11,000 entries received.
Please join us for a champagne toast as we announce the name of this history making diamond.
February 9, 2016 at 3:30 p.m. Central African Time
Investing in African Mining Indaba Conference
Mining Indaba Press Lounge, Level One (Audi I Foyer)
CTICC (Cape Town International Convention Centre)
Convention Square, 1 Lower Long St, Cape Town, 8001
Directions to the Mining Indaba Press Lounge: From the main entrance of the CTICC (facing the Westin Hotel), take the escalator to level one (first floor) and turn right. Walk straight past the Ministerial lounge and East/West Ballroom to reach the Press Lounge (Audi I Foyer).
Kindly RSVP to Sophia Shane at sophias@namdo.com or +1 604 689 7842.
Please find enclosed an information backgrounder on the company with a link to a media page on the Lucara website (http://www.lucaradiamond.com/s/media.html) which will have new photos of the diamond on the day of the announcement.
To view the background accompanying this press release, click on the following link: http://media3.marketwire.com/docs/LucaraMediaBackgrounderIndaba.pdf
Best regards,
Sophia Shane