Lucara Names World's Second Largest Diamond 'Lesedi La Rona'‎
February 9, 2016
February 09, 16 by David Brummer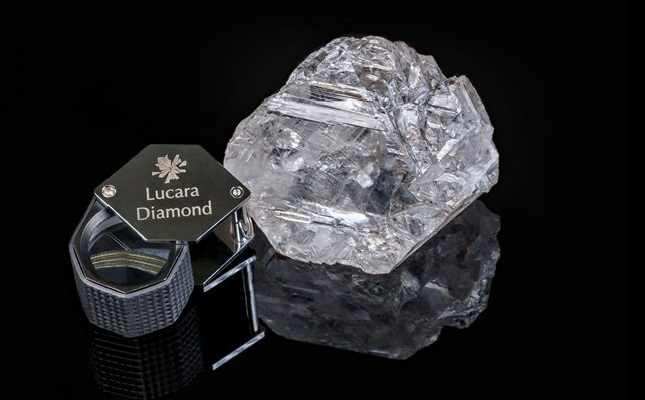 (IDEX Online News) – Lucara Diamond Corporation has announced that the name given to the 1,111-carat gem quality diamond found in November is Lesedi La Rona (Our Light).
The company ran the competition to name the largest diamond ever recovered in Botswana from January 18-28. It was open to all Botswana citizens, including the company's Botswana employees. More than 11,000 entries were received, with audit firm Ernst and Young overseeing the competition.
The judging panel was comprised of five executives from both Lucara and the Karowe mine. The competition winner was Thembani Moitlhobogi, who will receive a P25, 000 ($2,150) prize.
"The outpouring of pride and patriotism shown by all the participants in the contest was incredible. The diamond industry has played a vital role in the country's development, allowing for significant and ongoing investment in world-class healthcare, education and infrastructure. 'Lesedi La Rona' symbolizes the pride and history of the people of Botswana," said Lucara CEO and president, William Lamb.