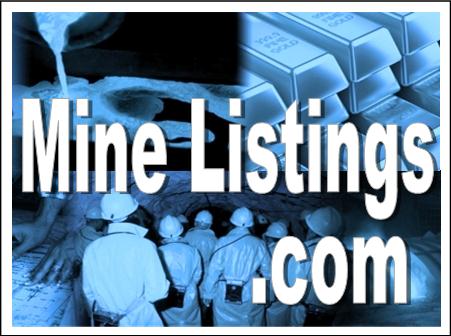 Nemaska Lithium Inc. (TSXV:NMX,OTCQX:NMKEF) announced a general update on its Phase 1 Lithium Hydroxide Plant. The Phase 1 Plant is designed to produce 500 tonnes per year of high purity lithium hydroxide.
As quoted in the press release:
Construction of the Phase 1 Plant is expected to start during Q1-2016 and be completed during Q4-2016. On this matter, the City of Shawinigan will complete shortly the re-zoning process required to allow the Corporation to operate the Phase 1 and Commercial Hydromet plants at this location.

Earlier today, Nemaska Lithium announced receipt of the first installment of $2.1M from Sustainable Development Technology Canada (SDTC). Accordingly, the Corporation is in advanced discussions with key suppliers and intends to issue purchase orders in the coming weeks for certain equipment required for the construction of the Phase 1 Lithium Hydroxide Plant. In addition, Nemaska Lithium has commenced detailed engineering with a start-up target of Q4-2016 for the Phase 1 Plant.

Once built, Nemaska Lithium intends to use this facility to fulfill the terms of the MOU with Johnson Matthey Battery Materials Ltd (JMBM) of Candiac, Quebec that contemplates an up-front payment of CDN$12M by JMBM in exchange for services and products of the same value from the Phase 1 Plant (see press release November 19, 2015). In addition, Nemaska Lithium will produce commercial lithium hydroxide samples to send to end users in the lithium battery market with a goal of securing off-take agreements in advance of start of production at the Whabouchi lithium mine and commercial hydromet facility. Nemaska Lithium is in discussions with a number of potential end users, all of which have requested samples as soon as possible.
Nemaska Lithium President and CEO, Guy Bourassa, stated:
The agreement with SDTC and the successful re-zoning of the site are significant milestones that will enable us to launch the construction of the Phase 1 Lithium Hydroxide Plant. With the official launch of our Phase 1 project, we are looking forward to working with our community partners both locally and regionally. Community outreach and information sessions are ongoing and we will be presenting to the Manufacturiers de la Mauricie et du Centre-du-Québec later this week in Trois-Rivières, Quebec. We are also, among other things, scheduling meetings with the Shawinigan Chamber of Commerce and Industry to keep the local business community up to date on our project.
Connect with Nemaska Lithium Inc. (TSXV:NMX,OTCQX:NMKEF) to receive an Investor Presentation.
The post Nemaska Lithium Provides Update on Phase 1 Lithium Hydroxide Plant Construction Schedule appeared first on Investing News Network.