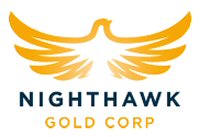 TORONTO, ONTARIO–(Marketwired – July 5, 2016) –
Editors Note: There is a photo associated with this press release.
Nighthawk Gold Corp. ("Nighthawk") (TSX VENTURE:NHK) is pleased to announce the initiation of its 2016 drill program at the Colomac Gold Project's Colomac and Goldcrest deposits, located within its 100% owned Indin Lake Gold Property in the Northwest Territories. Two drill rigs will be utilized for this 10,000 metre ("m") program expected to be completed by late September. Drilling will continue to expand recently discovered high-grade gold mineralization at Colomac, and follow-up on the 2014 drilling results at Goldcrest, the sister intrusion to Colomac located 400 metres west.
HIGHLIGHTS:
| | | |
| --- | --- | --- |
| | • | 10,000 m drill program, to be completed by late September 2016, on Colomac Zones 1.0, 1.5, 2.5 and 3.5 (Figure 1), and the Goldcrest sill; targeting shallow higher-grade mineralization and expanding known zones along strike. |
| | | |
| | • | Drilling within Colomac Zone 1.5 will follow-up on the success of Nighthawk's 2014 and 2015 results where hole C14-06 intersected 52.50 m of 7.78 grams per tonne ("g/t") gold, including 21.00 m of 16.73 g/t gold (see December 3, 2014 news release), and 32.95 m of 4.19 g/t gold, including 12.33 m of 7.77 g/t gold, from hole C15-04B (see October 26, 2015 news release). Planned holes will also target select locations within Zones 3.5 and 2.0 where significant near surface gaps in the current resource exist. |
| | | |
| | • | Drilling at Goldcrest will focus on the untested region along strike to the north and continue to extend mineralization intersected in the 2014 program. Holes are also planned for Goldcrest North, an isolated zone of near surface mineralization in Nighthawk's current resource located 600 metres northeast of Goldcrest, but a section that the company has never explored. |
| | | |
| | • | The objectives of the 2016 program are to better define and expand the dimensions of higher-grade mineralization intersected to date, to test for new zones of near surface higher grade material, and to make advancement towards delivery of a resource update in the first half of next year. |
Nighthawk President and CEO, Dr. Michael Byron, commented, "We are extremely encouraged with the success of our previous exploration programs in advancing the Colomac Gold Project. This success is probably best demonstrated by the new high-grade discovery at Zone 1.5, and the realization that the intrusion can host higher grade domains. Given Colomac's relatively underexplored state, we believe there is strong potential for substantial growth beyond the current resource estimate of 2.101 million ounces gold at 1.64 grams per tonne. Nighthawk's significantly low discovery cost of $8 per ounce, with 97.6% of its holes intersecting gold mineralization, speaks to the scale of opportunity at hand."
Colomac
C14-06 was Nighthawk's first hole to test Zone 1.5 and resulted in the discovery of a new high-grade gold zone that returned the best intercepts ever reported for the Colomac Gold Project. An intercept of 7.78 g/t gold over a down hole length of 52.50 metres highlights the zone in which 16% of all samples collected contained visible gold. This recent discovery highlights the potential for other high-grade zones to exist. The 2016 drill program will follow up on the 2014 and 2015 results to better delineate Zone 1.5 along strike to the north and south, and test other areas for similar mineralization.
Zone 1.0 lies 2 kilometres north of Zone 1.5 within a largely underexplored section of the sill. In 2015 Nighthawk drilled this area for the first time, following up on some historical shallow intercepts believed suggestive of something similar to Zone 1.5. All holes intersected significant mineralization over a strike length of 60 m and to a vertical depth of less than 150 m. Hole C15-03 intersecting 43.10 m of 1.13 g/t gold, including 8.45 m of 2.23 g/t gold (see October 26, 2015 news release). The current program will test this mineralization further to the south. Discovery and expansion of these higher-grade gold domains remain a primary focus for the company as they will add significant upside to any mineable resource.
Goldcrest
Goldcrest is a 2.5 kilometre mineralized mafic sill similar to the Colomac intrusion located 400 metres to the east. Unlike Colomac, it was never mined and its near-surface mineralization remains under-explored. As a primary candidate for resource expansion, Goldcrest hosts the highest average grade in the current resource estimate at 2.19 g/t gold (June 17, 2013 news release); historic drilling was limited to a depth of 100 metres.
In 2014, Nighthawk completed a maiden drill program at Goldcrest highlighted by holes G14-04 and G14-05 which intersected the first documented higher grade gold shoot at Goldcrest, and successfully extended known mineralization an additional 125 metres north. Hole G14-04 intersected 19.60 m of 4.19 g/t gold, including 7.90 m of 7.85 g/t gold. At a similar depth, hole G14-05 intersected 20.25 m of 4.83 g/t gold, including 5.21 m of 10.21 g/t gold (see September 25, 2014 news release). Drilling is also planned for Goldcrest North, an area that Nighthawk has yet to explore but contains near surface mineralization captured in the current resource.
Given the success of Nighthawk's 2014 drilling, and the limited historical drilling at Goldcrest in comparison with the Colomac Main area, Nighthawk believes substantial opportunities exist for new discoveries and resource expansion as over 2 kilometres of the mineralized sill remains relatively unexplored.
The Company also announces that it has granted an aggregate of 450,000 stock options to certain consultants of Nighthawk. The options were granted under Nighthawk's Stock Option Plan at an exercise price of $0.37 per common share. Each stock option entitles the holder to purchase one common share for a period of five years. 250,000 stock options vest immediately and 200,000 vest in 25% tranches every 3 months.
About Nighthawk
Nighthawk is a Canadian-based exploration company focused on acquiring and developing gold mineral properties in the Northwest Territories. Including the mineral claims and leases of the Colomac Gold Project, Nighthawk's Indin Lake Gold Property comprises a total land package of 222,203 acres in the Indin Lake Greenstone Belt, located approximately 200 kilometres north of Yellowknife, Northwest Territories and includes an Inferred Mineral Resource estimate, prepared in accordance with National Instrument 43-101 ("NI 43-101"), of 39.815 million tonnes with an average grade of 1.64 g/t gold for 2.101 million ounces gold using a cut-off grade of 0.6 g/t gold. Nighthawk also holds a 100% interest in the property known as the Superior Project, which covers 39,015 acres approximately 85 kilometres north of Sault Ste. Marie, Ontario.
The technical aspects of this press release have been reviewed by Dr. Michael J. Byron, Ph.D., P.Geo., President & Chief Executive Officer of Nighthawk, who is the "Qualified Person" as defined by NI 43-101 for this project.
Forward-Looking Statements
Certain information set forth in this news release may contain forward-looking statements that involve substantial known and unknown risks and uncertainties, including, but not limited to, the timing of future drilling, the expansion of the mineralization, and the remediation of historic reclamation sites. These forward-looking statements are subject to numerous risks and uncertainties, certain of which are beyond the control of Nighthawk, including, but not limited to, the impact of general economic conditions, industry conditions, volatility of commodity prices, risks associated with the uncertainty of exploration results and estimates, currency fluctuations, dependency upon regulatory approvals, the uncertainty of obtaining additional financing and exploration risk. Readers are cautioned that the assumptions used in the preparation of such information, although considered reasonable at the time of preparation, may prove to be imprecise and, as such, undue reliance should not be placed on forward-looking statements. This press release is not, and is not to be construed in any way as, an offer to buy or sell securities in the United States.
Neither TSX Venture Exchange nor its Regulation Services Provider (as that term is defined in the policies of the TSX Venture Exchange) accepts responsibility for the adequacy or accuracy of this release.
To view the photo Figure 1. Summer 2016 Drill Sites, please visit the following link: http://www.marketwire.com/library/20160705-1061512-F1gr.jpg