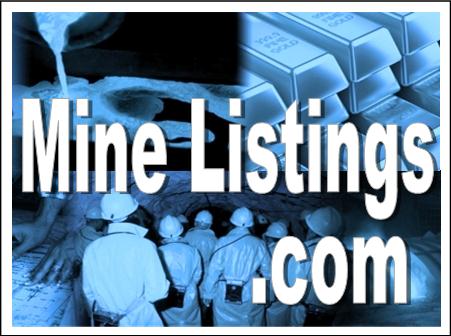 MOUNTAIN VIEW, Calif.–(BUSINESS WIRE)–Peloton Technology, a developer of vehicle automation systems that deliver advanced safety, fuel savings, and analytics to trucking fleets, has been named to the Cleantech Group's 2015 Global Cleantech 100 list. Out of 6,900 cleantech companies nominated for the honor, Peloton was chosen by an expert panel as one of the top 100 companies best poised to have a big commercial impact in the next 5-10 years. Based in Mountain View, California, Peloton's investors include Volvo Group, UPS, DENSO International America, Intel Capital, and Nokia Growth Partners.
"We are thrilled to be included on this year's Global Cleantech 100 list," said Peloton CEO and Founder Josh Switkes. "We strongly believe in the significant fuel efficiency, safety, and economic benefits of truck platooning and appreciate the innovation community's recognition and confidence that we can deliver."
A panel of 100 cleantech experts evaluated 323 short-listed candidates across three criteria: innovation, market viability, and ability to execute. Candidates spanned a variety of sectors, including clean energy, water management, transportation, energy storage, and energy efficiency. The Global Cleantech 100 list was revealed at this week's Cleantech Forum San Francisco, which brings together entrepreneurs, companies, investors, and innovation leaders to discuss emerging cleantech trends and technologies across multiple sectors.
"We are especially excited about this recognition because our selection reflects both the significant fuel efficiency benefits of truck platooning as well as the viability of the platooning business model," said Peloton Co-founder and VP for External Affairs and Business Development Steve Boyd. "We are rolling out solutions that deliver robust safety and fuel efficiency benefits for the $700 billion U.S. freight trucking industry, a crucial element of the U.S. economy." Boyd spoke at the Cleantech Forum's "Global Cleantech Rising Stars" session, featuring companies that had been named to the Global Cleantech 100 for the first time.
Peloton's Truck Platooning System is a vehicle automation technology that electronically links pairs of trucks to form a "platoon" through a combination of vehicle-to-vehicle communications, radar-based active safety systems and proprietary vehicle-control algorithms. The Peloton System incorporates state-of-the-art collision avoidance and other safety systems making individual trucks safer at all times when driving on their own or in platoon. When platooning, a direct communication link enables the rear truck to react automatically to acceleration or braking by the front truck and links active safety systems, enabling more tightly spaced and fuel-efficient operation. Drivers retain steering control and command of their vehicles at all times. Peloton's Cloud-based Network Operations Center continuously monitors individual truck safety and approves platooning only on suitable roads under appropriate weather, vehicle, and traffic conditions.
Peloton's Truck Platooning System is proven to reduce fuel consumption by 10% for the rear truck and 4.5% for the front truck, based on industry-standard SAE J1321 Type II fuel economy testing conducted by the North American Council for Freight Efficiency and a major U.S. trucking fleet. Additional independent tests by USDOE and USDOT have further verified the fuel savings from platooning at a range of following distances.
To date, the Peloton System has logged more than 15,000 platooning miles and been showcased in on-highway demonstrations, government, private, and fleet tests in California, Nevada, Utah, Texas, Ohio, Florida, and Michigan. System trials with major fleets will be held in 2016 and production deployment is aimed for 2017.
About Peloton Technology
Peloton Technology is a Silicon Valley-based vehicle automation company that is bringing new levels of safety, efficiency and analytics to the $700 billion US trucking industry and international markets with the support of a strong group of investors, including Volvo Group, DENSO International America, UPS, Nokia Growth Partners, Intel Capital, Magna, Lockheed Martin, Castrol InnoVentures, Lytx, Sand Hill Angels, Birchmere Ventures, and Band of Angels. Visit www.peloton-tech.com and follow us on twitter @pelotontech.
About Cleantech Group
Founded in 2002, Cleantech Group's (CTG) mission is to accelerate sustainable innovation. Core to this mission is i3, an online platform that connects corporates with innovation, at scale, by allowing them to find, vet, and connect with start-ups—efficiently building an innovation pipeline. In conjunction with i3, CTG offers premium Advisory Services for corporates in need of expertise designing and executing strategies for sustainable innovation, and managing the pipeline created in i3. The i3 platform comes to life at CTG's global Events, which convene corporates and start-ups, along with other players shaping the future of sustainable innovation. CTG is headquartered in San Francisco, and has an office in London.