Peregrine's Chidliak Realizes Sample Average Price of $114 Per Carat
March 9, 2016
March 09, 16 by David Brummer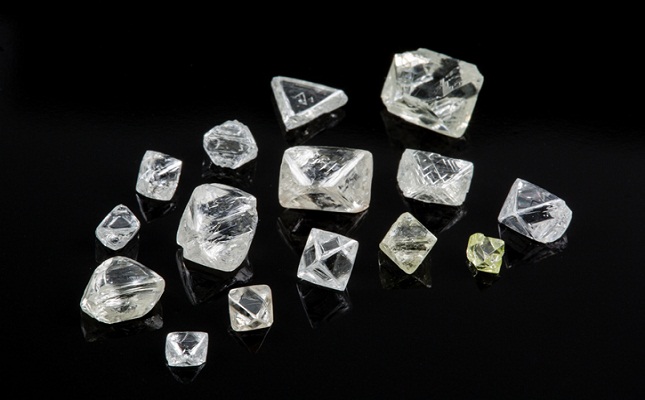 (IDEX Online News) – Peregrine Diamonds Ltd announced that a 735.75-carat parcel from its 100-percent owned Chidliak Diamond Project returned a base modeled price of $114 per carat.
The eight highest value diamonds recovered from five geological units, ranged in size from 1.35 carats to 5.33 carats, weighing a total of 21.58-carats, and with an average price valuation of $1,619 per carat. The 5.33-carat stone was described as a white/colorless octahedron, estimated to be worth $16,555 or $3,106 per carat.
The diamond valuation was undertaken by Antwerp-based WWW International Diamond Consultants. Neil Buxton, who is responsible for geostatistical modelling at the company, said it was important to understand that the high average modelled price does not represent a maximum price and "that the ultimate diamond price could be higher than $155 per carat. These results need to be confirmed with a larger sample."
"This result represents the successful culmination of the 2015 Resource Development Program at Chidliak and is further confirmation that Chidliak is Canada's highest potential undeveloped diamond resource," said Peregrine president and CEO, Tom Peregoodoff.
The Chidliak Diamond Project is located 120 kilometres from Iqaluit, the capital of Nunavut. Peregrine also controls 11 prospective diamond prospecting licenses in Botswana, covering 661,300 hectares.