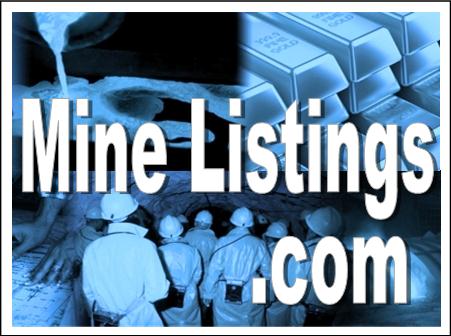 HOUSTON–(BUSINESS WIRE)–Phillips 66 Partners LP (NYSE: PSXP) (the "Partnership") announced that it has reached agreement with Phillips 66 (NYSE: PSX) to acquire a 25 percent controlling interest in Phillips 66 Sweeny Frac LLC, which owns the newly constructed Sweeny Fractionator One and Clemens Caverns storage facility, for total consideration of $236 million. The transaction consideration consists of $24 million in newly issued PSXP units and the assumption of $212 million in notes payable to Phillips 66. The acquisition is expected to be immediately accretive to the Partnership and its unitholders and is anticipated to close in early March 2016.
The acquisition consideration is based on forecasted annual earnings before interest, taxes, depreciation and amortization (EBITDA) of approximately $25 million attributable to the acquired interest, and $7 million of remaining growth capital expenditures expected to be incurred by the Partnership for its proportional share of additional Clemens NGL caverns development.
"This acquisition expands and diversifies our fee-based portfolio into natural gas liquids fractionation and storage," said Greg Garland, Phillips 66 Partners chairman and CEO. "Our consistent strategy and fee-based business model have shown resiliency throughout this challenged market environment, and as a result, we remain on track to deliver on our stated five-year compound annual distribution growth target of 30 percent through the end of 2018."
Phillips 66 Sweeny Frac LLC owns the following assets:
Sweeny Fractionator One: A 100,000 BPD NGL fractionator located within the Phillips 66 Sweeny Refinery complex in Old Ocean, Texas.
Clemens Caverns storage facility: Located approximately 15 miles southeast of Phillips 66's Sweeny Refinery, the facility includes five newly developed caverns that will have storage capacity of approximately 7.5 million barrels of Y-grade NGL, propane and butane, with the capability for future capacity expansion.
In connection with the acquisition, Phillips 66 will enter into fractionation and storage agreements, each with a 10-year term, that include a minimum fractionation volume commitment for Sweeny Fractionator One and minimum storage commitments at the Clemens Caverns storage facility.
The terms of the transaction were approved by the board of directors of the general partner of Phillips 66 Partners, based on the approval and recommendation of its conflicts committee comprised solely of independent directors. The conflicts committee engaged Evercore to act as its financial advisor and Vinson & Elkins, L.L.P. to act as its legal counsel.
About Phillips 66 Partners
Headquartered in Houston, Texas, Phillips 66 Partners is a growth-oriented master limited partnership formed by Phillips 66 to own, operate, develop and acquire primarily fee-based crude oil, refined petroleum product and natural gas liquids pipelines and terminals and other transportation and midstream assets.
CAUTIONARY STATEMENTS
This press release contains forward-looking statements as defined under the federal securities laws, including projections, plans and objectives. Although Phillips 66 Partners believes that expectations reflected in such forward-looking statements are reasonable, no assurance can be given that such expectations will prove to be correct. In addition, these statements are subject to certain risks, uncertainties and other assumptions that are difficult to predict and may be beyond Phillips 66 Partners' control. If one or more of these risks or uncertainties materialize, or if underlying assumptions prove incorrect, actual results may vary materially from what Phillips 66 Partners anticipated, estimated, projected or expected. The key risk factors that may have a direct bearing on the forward-looking statements are the accuracy of our assumptions used to estimate the benefits to be realized from the acquisition, our ability to successfully complete the acquisition and integrate the assets into our operations, and other factors as described in the filings that Phillips 66 Partners makes with the Securities and Exchange Commission. In light of these risks, uncertainties and assumptions, the events described in the forward-looking statements might not occur or might occur to a different extent or at a different time than as described. All forward-looking statements in this release are made as of the date hereof and Phillips 66 Partners undertakes no obligation to publicly update or revise any forward-looking statements, whether as a result of new information, future events or otherwise.
Use of Non-GAAP Financial Information — This news release includes the term forecasted EBITDA. This is a non-GAAP financial measure. Forecasted EBITDA is based on the Partnership's projections for the interest to be acquired by the Partnership, including the Partnership's proportional share of fractionation and storage fees expected to be paid by Phillips 66 under commercial agreements that will be entered into at the closing of the acquisition. Forecasted EBITDA is included to help facilitate comparisons of operating performance of the Partnership with other companies in our industry, as well as help facilitate an assessment of our assets' projected ability to generate sufficient cash flow to make distributions to our partners. Forecasted EBITDA is not presented as an alternative to the nearest GAAP financial measure, net income, and should not be considered in isolation or as a substitute for measures of performance prepared in accordance with GAAP. We are unable to present a reconciliation of forecasted EBITDA because certain elements of net income, including interest, depreciation and taxes, are not available. Together, these items generally result in EBITDA being significantly greater than net income.