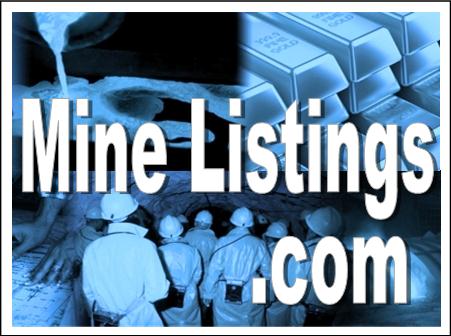 PHILADELPHIA–(BUSINESS WIRE)–Rajant, the pioneer of innovative mobile mesh network technology for private wireless networks, announced today a strategic distribution agreement with Johannesburg, South Africa-based Duxbury Networking to deliver powerful Kinetic Mesh™ to mines, transportation agencies, ports and local governments in Africa.
Rajant makes mobile, scalable and highly reliable kinetic wireless mesh network technology, which provides an always-on communications network so critical applications can be accessed in real time.
Experts in wireless networks and network infrastructure as a whole, Duxbury Networking will leverage its wide array of channel partners and value added resellers (VARs) to deliver kinetic mesh networks to solve the toughest networking challenges. It also will provide extensive pre-and post-sales support to its channel.
"Rajant has a pedigree of successful wireless network implementations in some of the harshest environments on earth, so we're fortunate to strike a partnership to serve the African continent," said Andy Robb, Chief Technical Officer, Duxbury Networking. "Its kinetic mesh networks provide optimal connectivity across an organization's dynamic environment of fixed and mobile assets, delivering robust applications in real-time."
Using a combination of BreadCrumb® wireless network nodes and InstaMesh® networking technology, Rajant Kinetic Mesh networks employ any-node to any-node capabilities to continuously and instantaneously route data via the best available traffic path and frequency – for any number of nodes, all with extremely low overhead.
"Organizations across business and government sectors are exploring new ways to improve their networking capabilities toward better productivity and decision-making," said Kirk Byles, Senior Vice President of Sales and Marketing at Rajant. "Our Duxbury agreement aligns us with a distributor possessing the engineering skills, technical support and track record necessary to achieve business success."
About Rajant Corporation
Rajant Corporation is the exclusive provider of private wireless networks powered by patented Kinetic Mesh™ technology, BreadCrumb® network nodes, and InstaMesh® networking software. With Rajant, customers can rapidly deploy a highly adaptable and scalable network that leverages the power of real-time data to deliver on-demand, critical business intelligence. Rajant BreadCrumbs can seamlessly integrate with any Wi-Fi or Ethernet-connected device to deliver low-latency, high-throughput data, voice and video applications across the meshed, self-healing network. With the ability to take private network applications and data everywhere, Rajant networks are used across a broad array of industries, including military, industrial, transportation, utilities, telecommunications, and all levels of governments. For more information, visit www.rajant.com.
About Duxbury Networking
Duxbury Networking is a South African IT company, headquartered in Johannesburg, with branches in Cape Town and Durban. A specialist networking distributor, it provides a broad range of products and technical expertise in the fields of networking, wireless, IP telephony, mobility, video conferencing and surveillance.
Since 1984 Duxbury Networking has consistently delivered hardware and technical services to the channel. For more information on its vendors and technologies, visit www.duxbury.co.za.