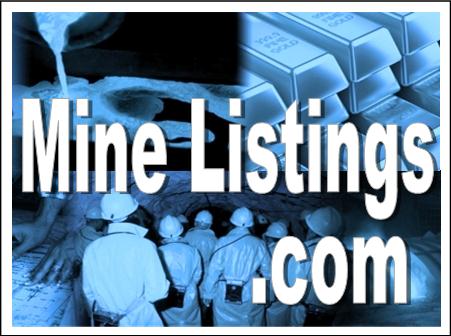 BURLINGAME, Calif.–(BUSINESS WIRE)–Sentient Energy, Inc., a leading provider of advanced grid monitoring and analytics solutions to electric utilities for safe and reliable power delivery, has announced that four of its customers, Florida Power & Light (FPL), Southern California Edison (SCE), Pacific Gas & Electric (PG&E), and Manitoba Hydro will be presenting papers at DistribuTECH 2016 in which they will discuss the deployment of distribution grid sensors and analytics to improve fault detection, reduce the number and duration of service outages, and create a more resilient distribution grid.
Sentient Energy's MM3™ distribution grid sensors feature the company's proprietary Waveform analysis technology that captures high-resolution oscillography associated with faults and network events anywhere on the distribution grid and wirelessly transmits key data or the entire waveform, as needed, to its proprietary Ample™ analytics platform for further analysis. This allows utilities to identify potential issues and perform preventative maintenance to avoid outages. In December 2015, Sentient Energy announced a deployment of more than 20,000 MM3 intelligent sensors covering Florida Power & Light's (FPL) 42,000-mile overhead service area (see cover story in T&D World).
"It is little wonder that Intelligent sensors and grid analytics are becoming vital components of the Utility Industry's reliability and public safety initiatives," explains Michael Bauer, Sentient Energy President and Founder. Although utilities have managed to continually improve restoration speeds, they've made less progress on understanding and predicting the underlying causes of events that cause outages. Intelligent sensors and advanced grid analytics, such as our Ample Analytics platform, have the capability to help utilities fix the causes of outages — not just the symptoms. This leads to significantly improved grid resiliency and reliability."
Sentient Energy will showcase its MM3 intelligent sensors, along with the newest release of Ample Analytics with high-resolution waveform analysis at "DistribuTECH 2016" – booth #849. In addition, Sentient Energy is the 2016 Sponsor of the "Distribution Automation" conference track. The following schedule includes just some of the presentations that will contain discussions on Sentient Energy technology:
Tuesday February 9, 3:00 PM – 4:30 PM, Distribution Automation Session – Sensible Use of Sensors
"FPL Transitions from Reactive Fault Detection to Predictive Fault Analysis Using Intelligent Sensors with Advanced Oscillography Technology" – Rick Teigland, Florida Power & Light (FPL)
"Use of Smart Line Sensors in Distribution Planning and Operations" – Corey Senkow, Manitoba Hydro
"Impedance-Based Fault Location in a Distribution Automation Environment" – Dan Partridge, Pacific Gas & Electric (PG&E)
Tuesday February 9, 3:00 PM – 4:30 PM Communications Solutions Session – Selecting the Correct Communications Approach
"PG&E's Line Sensor Program – Two Years In" – Eric Schoenman, Pacific Gas & Electric (PG&E)
Thursday February 11, 8:30 AM – 10:00 AM, Advanced Metering Session – Outage Management: Why do Meters Matter
"Distribution Remote Fault Indicators at SCE" – Richard Bravo, Southern California Edison (SCE)
Monday, February 8, 1 :00 PM – 5:00 PM, Utility University –
"Line Sensor Deployment for Distribution Automation: Practical Deployment, Data Collection and Use" – Instructors: Billy Freeman, PG&E Joe Tavomina and Ryan Wong, TAV Networks; Jeff Tuescher, Dayton Power & Light
About Sentient Energy, Inc.
Sentient Energy makes power delivery safe, reliable and solar ready. We provide the industry's only Grid Analytics System that covers the entire distribution network with quickly deployed intelligent sensors and analytics that identify and analyze potential faults and other grid events. We lead the market with the largest mesh network line sensor deployments in North America, and partnerships with leading utility network providers including Silver Spring Networks, Landis + Gyr, and AT&T. For more information, visit www.sentient-energy.com.