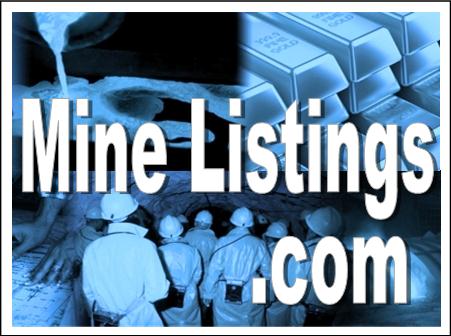 LONDON–(BUSINESS WIRE)–Technavio has announced the top five leading vendors in their recent global titanium ore mining market 2016-2020 report. This research report also lists five other prominent vendors that are expected to impact the market during the forecast period.
Competitive vendor landscape
In the Earth's crust titanium is found in both ilmenite (70% titanium) and rutile (95% titanium) ore forms. Approximately 5% of the titanium concentrate is used for the production of titanium metal, and the rest is used by titanium dioxide manufacturers that supply titanium dioxide pigments to paints, paper, and plastics manufacturers to enhance properties such as opacity and strength.
According to Chandrakumar Badala Jaganathan, lead analyst at Technavio for metals and minerals research, "There are a limited number of titanium ore mining companies and market shares are concentrated with a small number of large producers. Some of the key market vendors in the global titanium ore mining market are Chemours, Iluka Resources, Rio Tinto, Trimex Industries, and Tronox.
Request sample report: http://goo.gl/PZAJHC
Chemours
Chemours was founded in 2015, as a spin-off of DuPont, and is headquartered in Wilmington, Delaware, US. The company provides performance chemicals and a range of industrial and specialty chemical products for refrigeration and air conditioning, general industries, plastics and coatings, mining, and oil refining. Its product offerings include titanium dioxide, sodium cyanide, refrigerants, industrial fluoropolymer resins, sulfuric acid, and aniline.
The company's titanium technologies segment offers titanium dioxide under the Ti-Pure One Coat brand. These products are used in the production of laminates, plastics, coatings, and paper. It markets about 20 different grades of titanium dioxide for diverse applications. The segment serves more than 800 customers globally.
Iluka Resources
lluka Resources was founded in 1998 and is headquartered in Perth, Western Australia, Australia. The company is a mineral sands resource company. Its product portfolio includes zircon and titanium dioxide products such as rutile, synthetic rutile, and ilmenite.
Iluka Resources has mining and processing operations in Virginia, US and in Southern Australia (Perth Basin, Eucla Basin, and Murray Basin). The company also has regional marketing offices and warehouse distribution points in Spain, Amsterdam, Belgium, Dubai, Durban, India, China, Malaysia, Indonesia, and the US.
The company offers high-grade titanium ores, natural rutile, and synthetic rutile. It operates mining assets with high-grade titanium dioxide rutile products.
Rio Tinto
Rio Tinto was established in 1995 and is headquartered in London, UK. The company offers mining and processing services for metals and minerals. It offers borates, coal, diamonds, alumina, aluminum, bauxite, copper, gold, silver, and gypsum. The company's products are used in the manufacture of fiberglass, ceramics, metallurgy, titanium pigments, plaster, automotive, construction, cement, agriculture, electronic products, water treatment, food, healthcare, and cosmetics.
Rio Tinto iron & titanium segment carries out titanium dioxide mining operations through its subsidiary, Rio Tinto Fer et Titane (RTFT), an open cast titanium dioxide mine at Lac Tio, Havre-Saint-Pierre, Quebec, Canada. In addition, Rio Tinto through Rio Tinto Exploration operates titanium dioxide feedstock project in Mutamba, Inhambane province, Southern Mozambique. It operates mineral sands deposits that contain the titanium-bearing mineral, ilmenite.
Trimex Sands
Trimex Sands was founded in 1999 and is headquartered in Chennai, Tamil Nadu, India. The company is involved in the extraction and trade of heavy minerals such as iron ore, feldspar, bentonite, barite, and bauxite. It has mining lease for the Srikurmam deposit, which is spread across 2.78 square miles in Srikakulam district of Andhra Pradesh, India.
The extracted minerals from the company's mines are used in the manufacture of titanium dioxide pigments that are used in plastic, paint, and paper industries. In addition, the company has mining lease in Vatsavalasa and Tonangi villages of Gara mandal in Srikakulam district, Andhra Pradesh, India. The company also entered into a memorandum of understanding with Indonesia to establish a class integrated titanium complex to leverage heavy minerals sources in Indonesia.
Tronox
Tronox was founded in 2012 and is headquartered in Kwinana Beach, Perth, Australia. The company produces inorganic minerals and chemicals. It mines and processes titanium ore, zircon, and other minerals.
It also manufactures titanium dioxide pigments that are used as raw materials for the manufacture of paint, plastics, paper, coatings, and mineral sand products for pig iron, zircon, and titanium feedstock. The titanium dioxide segment offers titanium feedstock, including slag fines, chloride slag, pig iron, rutile, and zircon. It also produces electrolytic manganese dioxide.
Browse related reports:
Purchase these three reports for the price of one by becoming a Technavio subscriber. Subscribing to Technavio's reports allows you to download any three reports per month for the price of one. Contact enquiry@technavio.com with your requirements and a link to our subscription platform.
About Technavio
Technavio is a leading global technology research and advisory company. The company develops over 2000 pieces of research every year, covering more than 500 technologies across 80 countries. Technavio has about 300 analysts globally who specialize in customized consulting and business research assignments across the latest leading edge technologies.
Technavio analysts employ primary as well as secondary research techniques to ascertain the size and vendor landscape in a range of markets. Analysts obtain information using a combination of bottom-up and top-down approaches, besides using in-house market modeling tools and proprietary databases. They corroborate this data with the data obtained from various market participants and stakeholders across the value chain, including vendors, service providers, distributors, re-sellers, and end-users.
If you are interested in more information, please contact our media team at media@technavio.com.