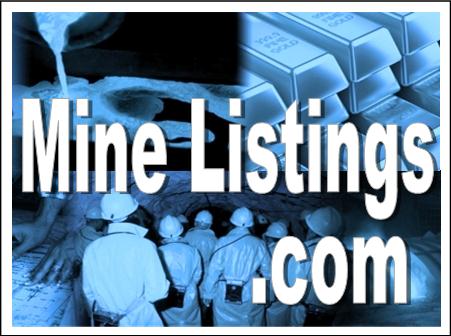 DALLAS, June 24, 2016 /PRNewswire-USNewswire/ — The first time Erika Christensen wore exquisite jewelry, "I got it," the actress says. She was 18 years old and attending her first award shows for the critically acclaimed film Traffic, in which her groundbreaking performance as the drug addicted daughter of a U.S. czar earned her a Screen Actors Guild Award, among others. Harry Winston lent her Diamonds, and a jewelry lover was born.
"Growing up, I was a bit of a tomboy; feminine things took a while to find their place in my world," Christensen says. "But diamonds made me understand the magic and beauty of jewelry."
The 2016 AGTA Spectrum Awards™ Collection has enchanted Christensen as well. The actress, also known for her performances in such films as The Upside of Anger, Flight Plan and Swimfan, has been chosen as a celebrity ambassador for the collection, which represents the winners in the annual Spectrum competition. Now in its 32nd year, the Spectrum competition, hosted by the American Gem Trade Association (AGTA), is North America's premier fine-jewelry design contest for natural colored gemstones and cultured Pearls.
"The collection is stunning!" Christensen exclaims. "The creativity of the designers is obviously the point, but it's exciting, and a very colorful, vibrant collection."
Of particular note for Christensen is the platinum necklace by Brent Malgarin of Elegant Gems, Ltd. It features a magnificent blue Zircon suspended from a 15.22mm natural Pearl, surrounded by a halo of Diamonds, with a 12.63mm natural Pearl. She finds it "fresh but with a classic look," appropriate for the first-place winner in the Classical category.
She also admires the "Aura" earrings by Josette Patterson of Mark Patterson Fine Jewelry. The Honorable Mention winners, also in the Classical category, showcase beautiful pear-shaped rubellite Tourmalines accented with Diamonds and set in 18K white gold. Another favorite: A platinum ring by Stuller, Inc. highlighting a pear-shaped Topaz.
"I love Stuller's Topaz ring," Christensen says of the Manufacturing Honors winner in the Business/Day Wear category. "As with all the pieces in the collection, it's unique, creative and playful."
Christensen seems to have a fondness for rings. In fact, her preferred jewelry item has changed from earrings to rings, with her wedding band—she married cyclist Cole Maness in 2015—as a current favorite. She describes it as a thick yellow gold band with a convex shape that's a family heirloom from her mother-in-law. As such, "it's strong and simple, and represents this new chapter in my life," Christensen says.
Christensen is also devoted to buying jewelry for her mother. It started when Christensen was a child with a pair of silver and Emerald earrings she bought for her mother in Mexico, and has since become a sort of lifelong family mission.
"Green has always been my mom's favorite color," Christensen says. "My father, aunt and I have gotten her Jade, Emerald and Peridot pieces over the years, and we always seem to be on the lookout."
Interestingly, Christensen views jewelry not just as an accessory, but also as a means to express her individuality. She loves the idea of special occasion wear—particularly statement earrings and cocktail rings for red carpet events—as well as "the kind of pieces that become part of who you are, that help create and define the character you're playing in the role of life."
This extends to her career as well. For instance, as Julia Braverman-Graham on the NBC series Parenthood—for which she won a Gracie Award in 2014. Christensen was part of a fan-favorite love story with on-screen husband, Joel. Wearing Julia's wedding ring gave Christensen a vital connection to the character.
"On Parenthood, coming into work and putting on Julia's wedding ring was always so important," Christensen says. "It's interesting, in finding out about who a character is, what she chooses to wear."
Christensen was seen in the HBO movie Confirmation as Shirley Wiegand, law professor and confidant to Anita Hill during the 1991 Clarence Thomas Supreme Court nomination hearings. She will also star in the independent film Two For One as Tiffany Fontinella, a loud-mouthed hairdresser and wife of a pizza shop owner who's "one of her favorite characters ever because she's unlike anyone she's ever played."
So varied are Christensen's character choices that she received a Spirit Award at the 2003 Annual Diversity Awards, an honor bestowed upon actors who've demonstrated diversity in roles during their career. As such, there's no doubt Christensen will continue to intrigue us with her personas, both professional and personal, and the jewelry that helps define them.
"I think part of the beauty of our relationship with jewelry is that it can change and evolve as we do ourselves," she says.
By Jerilynn Kraus
For further information regarding the AGTA Spectrum Awards™, contact Megan Whitmire at (800) 972-1162 or visit the AGTA website at www.agta.org.
The American Gem Trade Association is a not-for-profit Association serving the natural colored gemstone and cultured pearl industry since 1981. Headquartered in Dallas, Texas, The AGTA serves the industry as "The Authority in Color."
Photo – http://photos.prnewswire.com/prnh/20160621/381837
SOURCE American Gem Trade Association