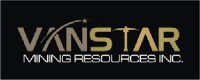 LA PRAIRIE, QUEBEC–(Marketwired – June 30, 2016) – The management of Vanstar Mining Resources Inc. ("Vanstar") (TSX VENTURE:VSR) provides an update on the final drilling results from the 2016 winter drill program on the Nelligan project, located in the Chibougamau-Chapais area, in Northwestern Quebec, Canada. A first series of results were reported in April 5, 2016 press release and all results are now received for the 2016 winter program completed by partner IAMGOLD Corporation ("IAMGOLD").
The additional results confirm the presence of new mineralized gold-bearing zones north of the Liam and Dan zones and some lateral extensions to existing zones.
North Sector
Hole NE-16-44, located about 200 meters west of hole NE-16-37, intersected several mineralized gold zones including a zone of 10.34 meters grading 4.43 g/t Au and an another mineralized zone of 27.28 meters grading 1.30 g /t Au. More than ten gold intercepts over 2 meters grading more than 1 g/t Au were intersected in this hole. Hole NE-16-37 had intersected 2.02 g/t Au over 10.34 meters and several other gold intercepts over 2 meters thick at a grade greater than 1 g/t Au.
Hole NE-16-41A, located 125 meters west of hole NE-16-44, also cut several anomalous gold zones but was not drilled deep enough to intercept the extension of some of the gold zones intersected in hole NE-16-44. A surface plan can be found on the following link.
Please click this link for the drill holes location map: http://media3.marketwire.com/docs/1060920-map-Nelligan.jpg
This new discovered gold system could include higher grade gold zones as demonstrated by the intersection in drill hole NE-16-44, which is one of the best drill results obtained to date. The new mineralization intersected to the north of Liam and Dan zones appears different and is hosted in strongly silicified and carbonated fine sediments bearing between 5% up to 30% of disseminated and semi-massive pyrite bands. These zones are generally anomalous in gold with background varying from 200 to 500 ppb gold on multi tens of metres.
Liam and Dan Zones
The Liam gold zone was intersected by holes NE-16-43 and NE-16-45 returning respectively grades of 0.85 g/t Au and 0.88 g/t Au over thicknesses ranging from 5 to 17 meters. The Liam zone still remains open at depth and in its lateral extensions.
The Dan gold zone was also cut by these same holes revealing sub-economic grades over shorter widths. (See attached Table)
Lac d'Eu Gold Showing
Holes NE-16-40 and NE-16-42 were drilled in the Lac d'Eu gold showing area and both holes cut numerous gold intercepts (see Table) over 1 metre in width.
« We are impressed with the amount of gold mineralization intersected north of the Liam and Dan zones. Although the drilling program completed to date by IAMGOLD in this area does not yet confirm continuity, the mineralization remains open in all directions. A more comprehensive drilling program will be needed to better understand the continuity of the gold bearing structures and the significance of this new discovery » commented M. Guy Morissette, CEO of the company.
The 2016 winter campaign was executed under the management and supervision of IAMGOLD. A total of 4,552 metres in 13 holes were completed at the end of March. The drilling program has targeted selected structural and geophysical (IP) anomalies as well as evaluated lateral and depth extensions of the previously drilled Liam and Dan zones. Some historical results of the Lac d'Eu gold zone located about 700 metres northeast of Liam and Dan zones were also tested.
Assay results for the last eight (8) holes (3,163 metres) of the 2016 winter program are reported in the table below which summarizes the assay results received for the entire drilling program.
Work in progress
The work currently in preparation consists of an orientation soil geochemical sampling program to evaluate several sampling methods and covering part of the Liam and North zones. If the tests are successful, the soil geochemistry survey will be designed to cover a larger area.
The compilation of the recent results, including geophysical surveys and the planned geochemical survey will help prepare another drilling campaign possibly planned for early or late fall as the conditions for access to the ground permit.
Nelligan Agreement
The Nelligan property is 100 per cent owned by Vanstar. The project totals 84 designated cells for a total surface area of 4,705.4 hectares (or 47.1 square kilometres). The current exploration program is managed and supervised by IAMGOLD.
Pursuant to an earn-in option agreement signed on Nov. 12, 2014, IAMGOLD may acquire up to an 80-per-cent interest in the Nelligan project. Terms include a first option to earn a 50-per-cent undivided interest in consideration for staged cash payments totaling $550,000 and the completion of $4-million in exploration expenditures over a period of 4.5 years ending on May 12, 2019.
Following the exercise of the first option, IAMGOLD can elect a second option to earn an additional 25-per-cent interest, in consideration for the delivery of a prefeasibility study and making further annual cash payments totaling $225,000, over a period of 3.5 years.
IAMGOLD can elect a third option to earn an additional 5-per-cent interest in consideration for the delivery of a feasibility study and a cash payment of $275,000.
The technical data presented in this press release has been released to the Company by IAMGOLD. Gilles Laverdière, geologist and Qualified Person, has reviewed IAMGOLD data files and approved the technical data reported in this press release.
About the Nelligan Project
This project is located 45 km to the south of Chapais. Access to the property is easy by the paved highway 113 N that links Chapais to Chibougamau and by forestry gravel roads reaching directly to the center of the property.
The Property is located in the northeastern part of the Abitibi Greenstone Belt of the Superior Province. It contains several interesting gold showings including Liam, Dan, North Sector and Lake d'Eu. These new gold structures were intersected to date over a length of 400 meters at a depth of over 200 vertical meters. The presence of gold is constant throughout the drilling. These zones remain open along strike and at depth.
Cautions Regarding Forward-Looking Statements
This news release contains forward-looking statements regarding our intentions and plans. The forward-looking statements that are contained in this news release are based on various assumptions and estimates by the Company and involve a number of risks and uncertainties. As a consequence, actual results may differ materially from results forecasted or suggested in these forward-looking statements and readers should not place undue reliance on forward-looking statements. We caution you that such forward-looking statements involve known and unknown risks and uncertainties, as discussed in the Company's filings with Canadian securities agencies. Various factors may prevent or delay our plans, including but not limited to, contractor availability and performance, weather, access, mineral prices, success and failure of the exploration and development carried out at various stages of the program, and general business, economic, competitive, political and social conditions. The Company expressly disclaims any obligation to update any forward- looking statements, except as required by applicable securities laws.
Neither TSX Venture Exchange nor its Regulation Services Provider (as that term is defined in the policies of the TSX Venture Exchange) accepts responsibility for the adequacy or accuracy of this release.
Please click this link for the Nelligan Project Drilling Results table: http://media3.marketwire.com/docs/NelliganResults.pdf