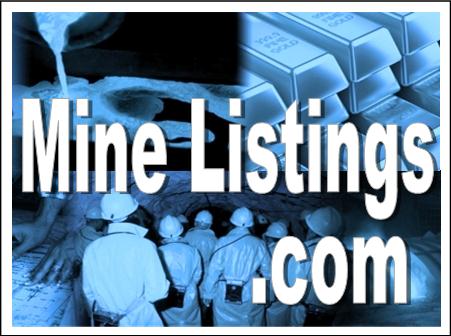 After staying relatively flat last week, the gold price took a step up this week, rising to an impressive 12-week high of $1,127.80 per ounce on Wednesday.
According to The Economic Times, gold's Wednesday leap came after the US Federal Reserve said it will not make any changes to interest rates. The central bank also commented that while it is "closely monitoring" global economic and financial developments, its view of the US economy remains optimistic, and it is on track for future rate hikes this year.
The metal retreated somewhat on Thursday as investors cashed in on gains made Wednesday. But by Friday at 1:00 p.m. EST the gold price was up at $1,115.95, with many market participants encouraged by new data showing that economic growth in the US "braked sharply in the fourth quarter."
Reuters states that gold is now "on track for its biggest monthly rise in a year." Thus far, the gold price is up almost 5 percent in January, and Macquarie analyst Matthew Turner told the news outlet, "one positive lesson we can learn from this month is that gold does still have a safe-haven role and that could stand it in good stead through a testing year to come."
Updated December 2015

Get Our Expert Guide to Copper Investing FREE!

Download this FREE Special Report, From LME Copper to Copper ETFs: Understanding Today's Copper Price for Investing in Copper.
For its part, the silver price has followed much the same path as gold this week, hitting a weekly high of $14.56 per ounce on Wednesday. It was trading at $14.25 as of 1:00 p.m. on Friday.
On the base metals side, benchmark LME copper ended the week up 0.7 percent, at $4,561 per tonne. According to Reuters, the red metal has now gained for the second week in a row; however, it's still down 3 percent for the year.
Speaking to the publication, Norbert Ruecker, head of commodity research at Julius Baer, commented, "[t]he rise is more related to short-covering. Metals are possibly mimicking the oil market and there has been this supportive news from Indonesia." As those watching the copper space are no doubt aware, major miner Freeport-McMoRan (NYSE:FCX) lost its right to export copper concentrate from the country on Friday.
Finally, oil prices had a topsy-turvy week — though some optimism hit the market Thursday when Russia said it would be willing to talk about oil production levels with OPEC (a move that could revive languishing prices for the fuel), it was quickly erased when OPEC said no meeting was scheduled. Iran later said that it would not participate in any such agreement.
Los Andes Copper Ltd. (TSXV:LA) is the largest undeveloped copper project in South America not controlled by majors with excellent local and regional infrastructure: water, power, smelters and ports. Connect with Los Andes Copper to get updates on their development.
As of 1:15 p.m. EST on Friday, Brent futures for March delivery were trading at $34.56 per barrel, while US crude was sitting at $33.55 after hitting a high of $34.40.
Securities Disclosure: I, Charlotte McLeod, hold no direct investment interest in any company mentioned in this article.
Related reading:
Weekly Round-Up: Copper Set for Biggest Weekly Rise Since October
Weekly Round-Up: Gold Below $1,100, Copper Under $2
Weekly Round-Up: Gold on a Tear After China Troubles
Weekly Round-Up: Gold Price Rebounds from Six-year Low
Weekly Round-Up: Gold Holding Steady Ahead of Fed Meeting
The post Weekly Round-Up: Gold to Make Biggest Monthly Gain in a Year? appeared first on Investing News Network.