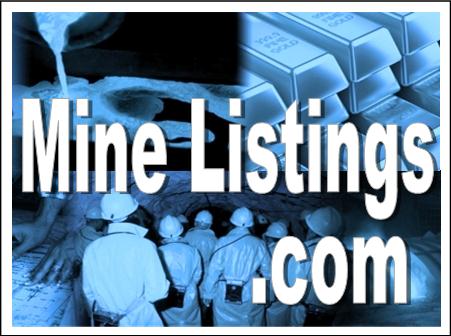 In a few Indian states, a major hurdle to building big industrial units is peaceful land acquisition at reasonable cost. The challenge becomes almost insurmountable if the host state does not have a sufficiently large land bank from which dispensation can be made. Buying contiguous large plots to make one big chunk from individual owners remains more often than not a frustratingly long process. Whatever monetary compensation is offered to landowners in line with market rate, the process still remains fraught with complications, not the least due to third party interventions. Thanks to state largesse, JSW Steel at one point had nearly 4,300 acres in its possession at Salboni in West Bengal. The ownership included 294 acres directly purchased from local farmers. Mammoth-size land was made available to JSW for hosting a 10 million tonne (mt) steel plant and a 1,600-megawatt (Mw) power complex at an investment of Rs 35,000 crore. But, failure to secure iron ore and coal linkages, due to the Supreme Court's intervention, to straighten mining irregularities and discretionary allocation of deposits put paid to all hopes of giving West Bengal a start to industrialisation after the Tatas abandoned the Nano car project at Singur.
The gesture of JSW group chairman Sajjan Jindal in handing back the land acquired from Salboni farmers without asking them to return the money is exemplary worthy of emulation. Further, the group is committed to showing farmers the ideal way to grow crops in the available agro-climatic condition. Given the court ruling on mines allocation, the steel industry struggling to keep its head above water over the past few years and the outlook remaining grim in the medium term, a green field venture of the size contemplated by JSW is beyond every group's radar. At the same time, absence of activity over a vast swathe of Salboni land is an embarrassment to be avoided by the Mamata Banerjee government in the state election year. A 2.4 mt cement grinding unit to be built within a year with plans to double the capacity in three years is, therefore, seen either as a move to placate the chief minister or the beginning of multiple ventures by the resourceful $11-billion JSW group.
Not only is the group's flagship steel company, the largest in the country's private sector, planning to lift capacity from 14.3 mt to 40 mt within a decade, the other JSW firms, too, are growing fast in the energy, infrastructure and cement sectors. Whatever the group engagement for growth in other parts of the country, Salboni could still receive an investment of Rs 10,500 crore, provided the West Bengal government signs a power purchase agreement with JSW for its proposed 1,320-Mw coal-fired power plant, and it also becomes the site for the contemplated paints project. Assuming all the three ventures will be packed into Salboni, JSW will still be left with large surplus land. The easy option is to return the surplus land. The local government certainly does not want that, since the state is not a hot destination for industrial investment. Will it, then, be not wise for the government to ask the group to explore the possibility of doing something relating to steel that does not entail basic metal making? A couple of examples may be cited to underline the point.
Tata Steel, close to finishing building the first phase of a six-mt mill at Kalinganagar in Odisha, has with it for many years 2,970 acres at Gopalpur in the same state for constructing a steel plant that fell through. Responding to repeated urgings by Odisha Chief Minister Naveen Patnaik to do something at Gopalpur, Tata Steel is transforming the unused land in its possession into an industrial park, including a multi-product special economic zone and a ferrochrome project in its role as anchor investor. In fact, the 50,000-tonne ferrochrome plant is ready for commissioning. Second, in November 2013, Arcelor Mittal (AM) had in partnership with Nippon Steel acquired a 5.3-mt rolling mill in the US from ThyssenKrupp with a commitment to buy from the seller 2 mt of slab a year with the remaining slab balance to be procured from AM plants. After many years of wait, AM was able to make a breakthrough in China in mid 2014 when it commissioned a 1.5-mt automotive steel rolling mill at Loudi in Hunan province.