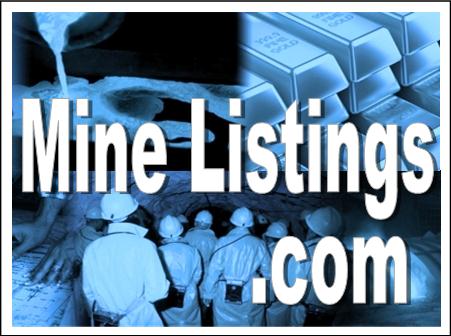 MINNEAPOLIS–(BUSINESS WIRE)–The Xcel Energy Inc. (NYSE: XEL) board of directors today raised the quarterly dividend on the company's common stock from 32 cents per share to 34 cents per share, which is equivalent to an annual rate of $1.36 per share. The Board declared the first quarter common stock dividend payable April 20, 2016, to shareholders of record on March 15, 2016.
"Our goal is to provide an attractive total return to our investors, which reflects our objectives of increasing our dividend 5-7 percent and growing earnings 4-6 percent annually. We are pleased to increase our dividend by 6.3 percent, which reflects the confidence we have in our business plan and our financial flexibility," said Ben Fowke, chairman, president, and CEO.
Xcel Energy is a major U.S. electricity and natural gas company, with operations in 8 Western and Midwestern states. Xcel Energy provides a comprehensive portfolio of energy-related products and services to 3.5 million electricity customers and 2.0 million natural gas customers through its regulated operating companies. Company headquarters are located in Minneapolis. More information is available at www.xcelenergy.com.
This information is not given in connection with any sale or offer for sale or offer to buy any securities.
Except for the historical statements contained in this release, the matters discussed herein, are forward-looking statements that are subject to certain risks, uncertainties and assumptions. Such forward-looking statements, including our 2016 earnings per share guidance and assumptions, are intended to be identified in this document by the words "anticipate," "believe," "estimate," "expect," "intend," "may," "objective," "outlook," "plan," "project," "possible," "potential," "should" and similar expressions. Actual results may vary materially. Forward-looking statements speak only as of the date they are made and we expressly disclaim any obligation to update any forward-looking information. The following factors, in addition to those discussed in Xcel Energy's Annual Report on Form 10-K for the fiscal year ended Dec. 31, 2014, and subsequent securities filings, could cause actual results to differ materially from management expectations as suggested by such forward-looking information: general economic conditions, including inflation rates, monetary fluctuations and their impact on capital expenditures and the ability of Xcel Energy Inc. and its subsidiaries (collectively, Xcel Energy) to obtain financing on favorable terms; business conditions in the energy industry; including the risk of a slow down in the U.S. economy or delay in growth, recovery, trade, fiscal, taxation and environmental policies in areas where Xcel Energy has a financial interest; customer business conditions; actions of credit rating agencies; competitive factors including the extent and timing of the entry of additional competition in the markets served by Xcel Energy; unusual weather; effects of geopolitical events, including war and acts of terrorism; cyber security threats and data security breaches; state, federal and foreign legislative and regulatory initiatives that affect cost and investment recovery, have an impact on rates or have an impact on asset operation or ownership or impose environmental compliance conditions; structures that affect the speed and degree to which competition enters the electric and natural gas markets; costs and other effects of legal and administrative proceedings, settlements, investigations and claims; financial or regulatory accounting policies imposed by regulatory bodies; outcomes of regulatory proceedings; availability of cost of capital; and employee work force factors.