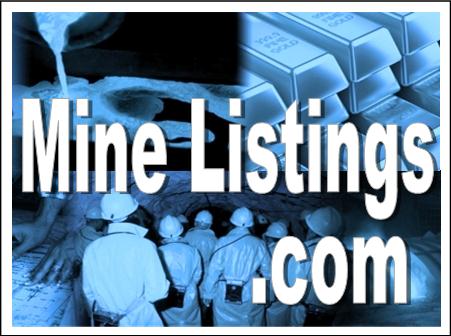 In the midst of this week's Vancouver Resource Investment Conference and AMEBC's Mineral Exploration Roundup, Yukon Premier Darrell Pasloski made several key announcements for the territory's mining sector. 
In addition to a key agreement with the Kaska Nation and continued funding for the Yukon Chamber of Mines' communication plan, the premier also announced that the territory is looking for federal support to improve its transportation infrastructure in key mineral areas.
"I'm pleased to tell you that we've submitted our application to the federal government for funding towards a northern resource gateway project," Pasloski said, speaking to a packed crowd at Tuesday's Yukon Night. "This project would improve road access into two of Yukon's richest resource areas, the Dawson Range and the Nahanni Range."
Los Andes Copper Ltd. (TSXV:LA)
 is the largest undeveloped copper project in South America not controlled by majors with excellent local and regional infrastructure: water, power, smelters and ports. 
Connect with Los Andes Copper
to get updates on their development.
Pasloski explained that, among other things, the project would include upgrades to the Goldfield, Casino, Freegold and Nahanni Range roads. "The benefits of this project would be far reaching," he stated. 
Examples of mining projects that would be affected by those improvements include Western Copper and Gold's (TSX:WRN,NYSEMKT:WRN) Casino project and Kaminak Gold's (TSXV:KAM) Coffee project, both of which are in the development stage.
For his part, Paul West-Sells, CEO of Western Copper, was positive on the news. "Upgrading the roads through this area of the Yukon is great not only for Casino, as it will lower the capital cost of the project, but also for a number of placer and hard-rock miners that use this routing to access their projects," he said.
Indeed, improved infrastructure in the Yukon would benefit more than just those in mining. A recently released study from the National Aboriginal Economic Development Board discusses a "significant infrastructure deficit" in the north that's currently acting as a barrier to improving quality of life and business development in the region.
"Increased infrastructure investment in the North would contribute to not only economic development but would support important social development goals in the North as well," the report states. More specifically, it estimates that roughly $11 in economic benefits and $11 in fiscal benefits could be generated for every dollar invested in transportation and energy infrastructure.
To be sure, metals prices and the mining sector in general have remained under pressure since the start of this year. However, the report still points to resource development specifically as "a key driver of employment and public revenues in the North."
Shaun Rudolph, president of Yukon-based Cobalt Construction and a lifetime resident of the territory, agrees with that point of view. "The territory has been hit hard recently with the commodity downturn," he said. "Spending on infrastructure will provide an immediate infusion of jobs today and leave us with much-needed infrastructure that will support the north over the long term."And for Pasloski, the time to invest in infrastructure is sooner rather than later. "We're not waiting for the markets to change. We're taking action now," he said on Tuesday night.
"We're laying the groundwork that will make Yukon the next big development play for decades to come."
Yukon representatives head to Ottawa next week to discuss the project.
Securities Disclosure: I, Teresa Matich, hold no direct investment interest in any company mentioned in this article. 
Editorial Disclosure: Western Copper and Gold is a client of the Investing News Network. This article is not paid-for content.
Related reading: 
VRIC 2016, Day 1: Notes from the Floor