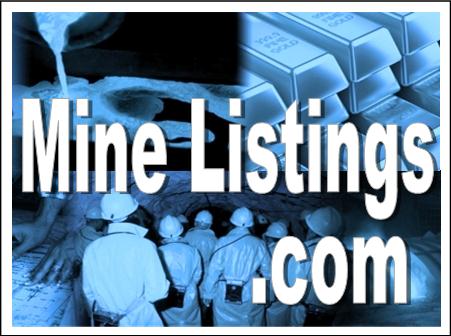 NEW YORK–(BUSINESS WIRE)–Chile's fiscal accounts have shown some resilience to lower copper prices and weak economic growth thus far, Fitch Ratings says. However, copper prices have languished to seven-year lows and we expect economic growth to remain weak for a third straight year. This is likely to challenge fiscal consolidation efforts at a time when social demands and reforms are creating pressure for higher spending.
In 2015, Chile's fiscal deficit widened to 2.2% of GDP from 1.6% in 2014. That was higher than the original 2015 budget forecast of 1.9%, but well below the government's October updated projection of 3.3%. This better-than-expected outcome was attributed to the under-execution of the investment-oriented fiscal stimulus, some one-off receipts and solid revenue performance. Moreover, solid revenue performance occurred despite GDP growth and copper prices falling well short of original budget assumptions.
The 2014 tax reform has underpinned Chile's fiscal resilience amid copper's retreat. Noncopper tax revenues rose by around 1.1% of GDP from 2013 to 2015, above the tax reform goal of 0.94% for that period. This more than offset the fall in copper revenues and moderated Chile's deficit during the commodity downturn. Copper's share of fiscal revenues fell to 6% in 2015 from over 34% in 2006. This level of fiscal commodity dependence is much lower than in oil-exporting sovereigns in the 'AA' category.
Nevertheless, low copper prices could add to challenges facing policymakers in the coming years as they balance fiscal consolidation with social spending promises. This trade-off already emerged during the 2016 budget cycle, as a cut in the estimated potential GDP lowered the expected structural revenues on which spending is based. This challenge is likely to re-emerge as copper prices have slumped to close to USD2 per pound, well below the latest budget estimate of nearly USD3 per pound. To prepare for this, the authorities have requested an out-of-cycle update of the structural copper price estimate from the private committee charged with this task.
In October, Chilean authorities responded to the emerging fiscal challenges by outlining a more gradual consolidation path and indicating that spending related to social reforms would likely be lower and more gradual, depending on the outlook for fiscal revenues in the coming years. Chile's strong fiscal balance sheet provides scope for a gradual fiscal adjustment, and a track record of fiscal prudence built during the commodity boom gives credibility to the consolidation strategy.
The above article originally appeared as a post on the Fitch Wire credit market commentary page. The original article can be accessed at www.fitchratings.com. All opinions expressed are those of Fitch Ratings.
ALL FITCH CREDIT RATINGS ARE SUBJECT TO CERTAIN LIMITATIONS AND DISCLAIMERS. PLEASE READ THESE LIMITATIONS AND DISCLAIMERS BY FOLLOWING THIS LINK: HTTP://FITCHRATINGS.COM/UNDERSTANDINGCREDITRATINGS. IN ADDITION, RATING DEFINITIONS AND THE TERMS OF USE OF SUCH RATINGS ARE AVAILABLE ON THE AGENCY'S PUBLIC WEBSITE 'WWW.FITCHRATINGS.COM'. PUBLISHED RATINGS, CRITERIA AND METHODOLOGIES ARE AVAILABLE FROM THIS SITE AT ALL TIMES. FITCH'S CODE OF CONDUCT, CONFIDENTIALITY, CONFLICTS OF INTEREST, AFFILIATE FIREWALL, COMPLIANCE AND OTHER RELEVANT POLICIES AND PROCEDURES ARE ALSO AVAILABLE FROM THE 'CODE OF CONDUCT' SECTION OF THIS SITE. FITCH MAY HAVE PROVIDED ANOTHER PERMISSIBLE SERVICE TO THE RATED ENTITY OR ITS RELATED THIRD PARTIES. DETAILS OF THIS SERVICE FOR RATINGS FOR WHICH THE LEAD ANALYST IS BASED IN AN EU-REGISTERED ENTITY CAN BE FOUND ON THE ENTITY SUMMARY PAGE FOR THIS ISSUER ON THE FITCH WEBSITE.