Gahcho Kué Diamond Mine On-Track for Q3 2016 First Production
June 20, 2016
June 20, 16 by David Brummer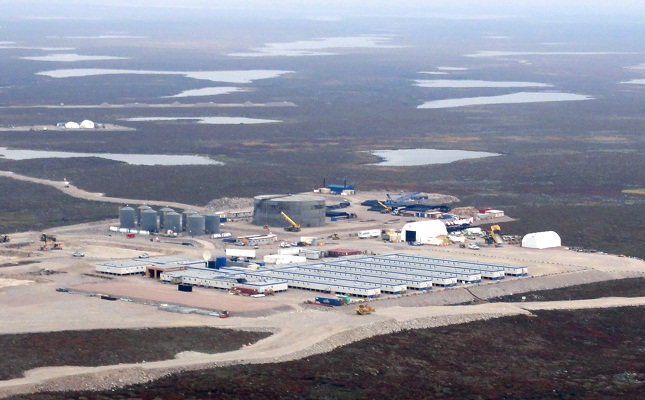 (IDEX Online News) – Mountain Province Diamonds Inc. has announced that its Gahcho Kué diamond mine is nearing completion and is on schedule to commence production during the third quarter of this year. The company said that the mine has achieved mechanical completion of the primary crusher and that commissioning of the process plant continues to progress.
The diamond mine's safety performance remains excellent, and in May, the mine surpassed an impressive one million hours worked without a lost-time injury. There are now 290 permanent staff members at Gahcho Kué, including 91 employees who transferred from De Beers' Snap Lake.
Mountain Province has concluded all the necessary arrangements to receive, sort and sell its share of diamond production from Gahcho Kué. The company has augmented its diamond marketing team with Mark Pearton as manager of diamond operations and Elizabeth Swanson as manager of diamond analysis.
"We are pleased with the continuing excellent progress at Gahcho Kué and excited that first production will commence within the next few months," said Mountain Province president and CEO Patrick Evans.
"Key areas of focus are finalization of commissioning of the process plant, remaining earthworks, pre-stripping and mining of kimberlite, as well as preparations for operational readiness."
The Gahcho Kué diamond mine is located in Canada's Northwest Territories and is a partnership project between Mountain Province Diamonds, which holds a 49 percent stake, and De Beers Canada, which holds the remainder.