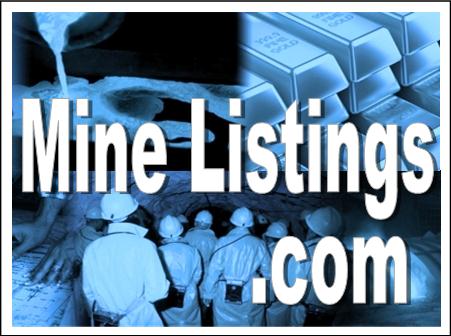 LONDON–(BUSINESS WIRE)–Technavio's latest report on the global electric insulator market provides an analysis on the most important trends expected to impact the market outlook through 2020. Technavio defines an emerging trend as a factor that has the potential to significantly impact the market and contribute to its growth or decline.
The top three emerging trends driving the global electric insulator market according to Technavio's heavy industry research analysts are:
Increased penetration of high-voltage direct current (HVDC) lines
Growth in smart grid market
Product innovations
Increased penetration of HVDC lines
For many years, HVDC engineers have devised suitable methods to transmit electricity from its source of generation to its destination. AC voltage produced at the source needs to be converted to direct current (DC) power for efficient transmission, and then converted back to AC electricity at the destination, where it is used to run motors, lights, and other electrical systems. To facilitate this conversion, there is a need for reliable and efficient converter technology that can effectively switch AC to DC at the source and from DC to AC at the destination.
"HVDC systems can transmit large quantities of electrical power over long distances in comparison to AC transmission systems. These systems involve fewer transmission lines, resulting in less expenditure and also requiring less land to set up transmission lines. In addition, the systems undergo fewer transmission losses during transmitting DC electricity," says Anju Ajaykumar, a lead engineering tools analyst at Technavio.
The report also states that the HVDC technology is stable, easily controllable, and can be inter-connected with AC power networks that are otherwise non-compatible. All of these benefits will lead to a growing penetration of HVDC systems in the power sector.
Growth in smart grid market
Smart grids play a significant role in catering to the rising power needs effectively, especially with regard to distribution of electricity. Smart grids enable the integration of distributed energy resources (DERs) such as renewable energy power sources. Conventional energy networks, particularly electricity, are undergoing many changes due to growing contribution from renewable sources and increased demand for electricity, owing to electrification of transport. Electric insulators are essentially deployed in the electrical systems of smart grids. Development in the global smart grid market facilitates more demand for electric insulators.
Significant developments are taking place in the smart grid market, especially in Europe. For instance, in June 2015, Schneider Electric launched a smart grid project in the UK. The project is expected to be completed in three years, and aims to provide electricity to 2.4 million households. The company claims that the project will successfully equip the region to respond to peaks and troughs in electricity demand, and will facilitate easy integration of renewable energy projects to the grid. Such developments in the smart grid market will have a positive impact on the growth of the global electric insulator market.
Product innovations
The global electric insulator market is capital intensive, featuring established players with strong financials exploring new technologies. Smaller, niche players may face difficulty in investing in R&D, although the industry's consolidation trend might make technological innovations convenient for these players.
Many new electric insulators in the market function on efficient cost-saving technologies. These technological developments enhance efficiency and productivity of applications that deploy these insulators.
"Hybrid insulator is a technologically advanced electric insulator that consists of porcelain core and polymeric housing, and have the benefits of silicone's hydrophobicity and porcelain's high resistance. Thus, they are highly efficient to cope with harsh climatic conditions, such as heavy rainfall and in industrial areas with high contamination and pollution rates," says Anju.
Browse Related Reports:
Purchase these three reports for the price of one by becoming a Technavio subscriber. Subscribing to Technavio's reports allows you to download any three reports per month for the price of one. Contact enquiry@technavio.com with your requirements and a link to our subscription platform.
About Technavio
Technavio is a leading global technology research and advisory company. The company develops over 2000 pieces of research every year, covering more than 500 technologies across 80 countries. Technavio has about 300 analysts globally who specialize in customized consulting and business research assignments across the latest leading edge technologies.
Technavio analysts employ primary as well as secondary research techniques to ascertain the size and vendor landscape in a range of markets. Analysts obtain information using a combination of bottom-up and top-down approaches, besides using in-house market modeling tools and proprietary databases. They corroborate this data with the data obtained from various market participants and stakeholders across the value chain, including vendors, service providers, distributors, re-sellers, and end-users.
If you are interested in more information, please contact our media team at media@technavio.com.